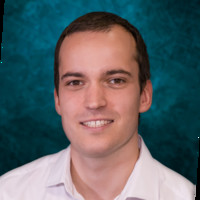 by
VHolubec

Esri Regular Contributor
Mark as New

Bookmark

Subscribe

Mute
Hello
I tried to add in ommunications Data Management for ArcGIS Enterprise 1.1 Preview the "Medium Converter: Fiber to Coax", which @Anonymous User showed in the video here: https://web.bd.esri.com/utilities/telco/Videos/CDM4AE/CDM4AE_player.html (the video is for the version 1 of the solution).
In version 1.1 of the solution I search to the same place and try to add to "Contains" new the item, but I wasn´t able to find it in available devices.
Is this missing there becuase it´s just preview, or what is the workflow how this object can be added?
Thank you,
Vladimir
Vladimir
2 Solutions

Not applicable
Mark as New

Bookmark

Subscribe

Mute
Hi Vladimir,
Great finding on the changes on network type transitions!
In the v1.1 model, we have removed the Medium Converter equipment, and the network type transition will be reflected by the connector types contained within the device.
Let me show you an example in the sample data (Early Preview). Here we have a fiber-to-coax transition point, which we can use any device based on your engineering guideline and network architecture. In this case, I am using a Hub Terminator which contains a Patch Panel Chassis (for internal connection), a fiber connector group (incoming junctions from the fiber cable), and 3 coax connector groups (downstream junctions to the coax cables).
This design will give us flexibility in modeling complex equipment and network conversion. You can place different types of chassis to model the original "medium converter" behavior, using splitters, patch panels, amplifiers, and other equipment to show more detail about what is going on within the conversion point.
Hopefully, this information is helpful to you!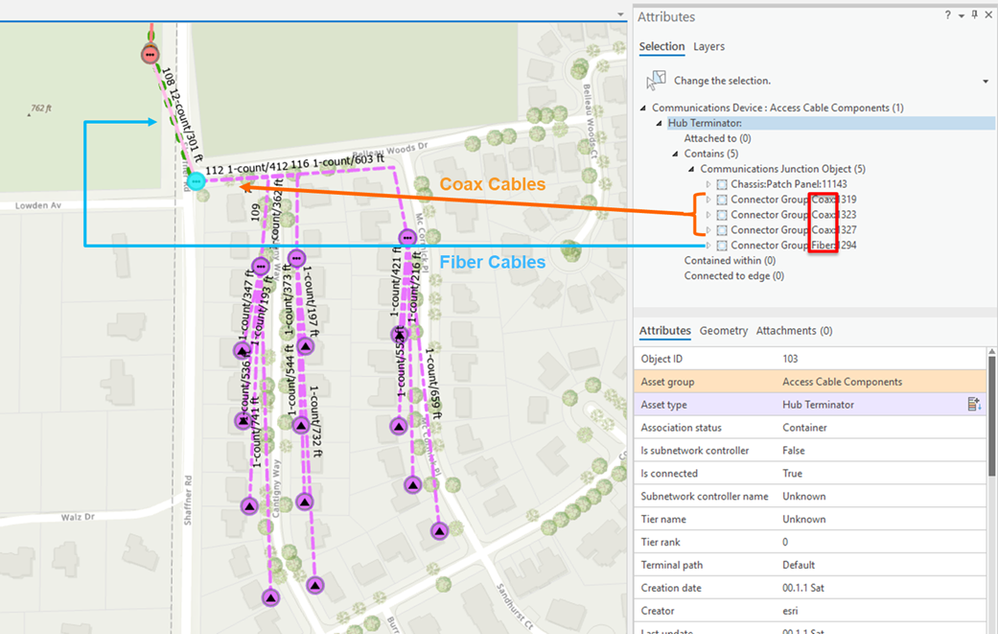 Not applicable
Mark as New

Bookmark

Subscribe

Mute
Hi Vladimir,
For the two questions:
The is another way to create those features, basically going into the communication junction object and communication edge object table to add additional records to the database. But in this way, you are adding records one by one which is not our recommended practice using the out-of-the-box configuration and it takes such a long long time.
Thank you for sending over the recorded video. I see you are selecting the connector groups as the starting point instead of the actual connector itself (need to expand another level within the container) as the starting point (shown below). I would recommend you to over the task items, which has a section for running different types of traces, I believe those will definitely help.
4 Replies