Occasional Contributor
Mark as New

Bookmark

Subscribe

Mute
I have a shapefile that I am trying to sort a specific field but for some weird reason it changing the shape of the features, . The following does short the field I want but it is making the features bigger. I am not sure why this is happening?
BPs ="BPs1"
data = []  
with arcpy.da.SearchCursor(BPs,"*") as cursor:  
    for row in cursor:  
        data.append(row)  
         
data.sort(key=lambda tup: tup[21]) # sorts based on the 21st field  
count = 0  
with arcpy.da.UpdateCursor(BPs,"*") as cursor:  
    for row in cursor:  
        row = data[count]  
        count += 1  
        cursor.updateRow(row)
1 Solution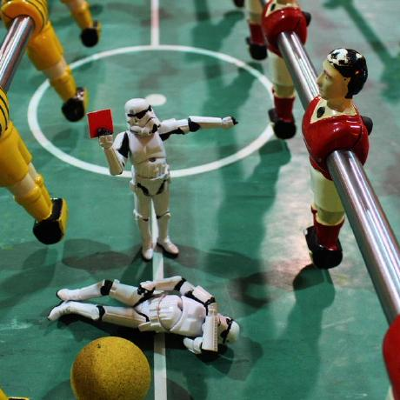 by
JeffK

MVP Regular Contributor
Mark as New

Bookmark

Subscribe

Mute
You can also sort within the cursor using the sql clause so you could probably avoid having to create that sort list,
Edited: but it lookes liek you are trying to created a sorted featureclass I'd probably create a new featureclass instead of updating the old.
with arcpy.da.UpdateCursor(BPs,fields, sql_clause=(None, ' ORDER BY ' + field + ' DESC'), where_clause=(field + ' IS NOT NULL')) as cursor:  
    count=0
    for row in cursor:  
        row[0] = count # or other calc based on what you need.
        count += 1  
        cursor.updateRow(row)
or to create the sorted list:
data = [row for row in with arcpy.da.SearchCursor(BPs,"*", sql_clause=(None, ' ORDER BY ' + field + ' DESC'), where_clause=(field + ' IS NOT NULL'))]
6 Replies