New Contributor III
Mark as New

Bookmark

Subscribe

Mute
Hi,
I've Feature Class which keeps changing (e.g. S_pol_Din_DepL82270692015146eAnt015130) and I would like use Arcpy to replace a text (like 2015178eAnt015146) from him field (d2clust200m). Some rows are empty, e.g <Null>, and I don't want change them. But, I can't use replace with a text from ListFeatureClass, it shows that is done, But, isn't.
The text that will be replaced is always the same from the last piece's name from the another FC (it always starts with "pol_din").
If it's too hard be done by arcpy, I can use MB. Or even replace just what isn't null.
Next, I show all tries I've done.
import

 arcpy


.

.

.

 


.

.

.

 

# Local variables:




.

.

.

 arcpy

.

env

.

workspace 

=

 r

'C:\Teste_Auto_CLEIA\Auto_Classi\Dinamica_GDB.gdb'




.

.

.

  


.

.

.

 

#List FC # line 6




.

.

.

 FC 

=

 arcpy

.

ListFeatureClasses

(

"S_pol_Din*"

)




.

.

.

 Feature 

=

 FC

[

0

]




.

.

.

 

print

"Feature: "

+

str

(

Feature

)




.

.

.

 strFeature 

=

 str

(

Feature

)




.

.

.

 

print

"strFeature: "

+

strFeature


.

.

.

 


.

.

.

 

#List FC # line 13




.

.

.

 FCName 

=

 arcpy

.

ListFeatureClasses

(

"pol*"

)




.

.

.

 FC_Name 

=

 FCName

[

1

]




.

.

.

 

print

"FC_Name: "

+

str

(

FC_Name

)




.

.

.

 FCNameCut 

=

 FC_Name

[

-

17

:

]




.

.

.

 

print

"FCNameCut "

+

FCNameCut


.

.

.

 


.

.

.

 

#Calculate field (D2clust200m)             #Line 20




.

.

.

 arcpy

.

CalculateField_management 

(

Feature

,

 

"D2clust200m"

,

 

"!D2clust200m!.replace('"

'FCNameCut'

"', \"test\")"

,

"PYTHON"

)




.

.

.

 

print

"Try 1 Calculated"




.

.

.

 


.

.

.

 

#Calculate field (D2clust200m)             




.

.

.

 

#arcpy.CalculateField_management (Feature, "D2clust200m", "!D2clust200m!.replace(\"FCNameCut\", \"test\")","PYTHON")




.

.

.

 

#print"2nd try Calculated"




.

.

.

 


.

.

.

 

#Calculate field (D2clust200m)              




.

.

.

 

#arcpy.CalculateField_management (Feature, "D2clust200m", '!D2clust200m!.replace('"'FCNameCut'"', '"'test'"')',"PYTHON")




.

.

.

 

#print"Try 3 Calculated"




.

.

.

 


.

.

.

 

#Calculate field (D2clust200m)  #This one works if I don't use a list's word           




.

.

.

 

#arcpy.CalculateField_management (Feature, "D2clust200m", '!D2clust200m!.replace(\"FCNameCut\", \"test\")',"PYTHON")




.

.

.

 

#print"4th try Calculated"




.

.

.

 

print

"Done"

‍‍‍‍‍‍‍‍‍‍‍‍‍‍‍‍‍‍‍‍‍‍‍‍‍‍‍‍‍‍‍‍‍‍‍


.

.

.

 
Feature

:

 S_pol_Din_DepL82270692015146eAnt015130
strFeature

:

 S_pol_Din_DepL82270692015146eAnt015130
FC_Name

:

 pol_Din_DepL82270692015178eAnt015146
FCNameCut 2015178eAnt015146
Try 

1

 Calculated
Done

‍

‍

‍

‍

‍

‍

‍

‍

‍

‍

‍

‍

‍

‍

‍

‍

‍

‍

‍

‍

‍

‍

‍

‍

‍

‍

‍

‍

‍

‍

‍

‍

‍

‍

‍

‍

‍

‍

‍

‍

‍

‍
Thanks
*I'm using Arcmap 10.4 with Python 2.7, but I appreciate if it works on ArcMap 10.1
1 Solution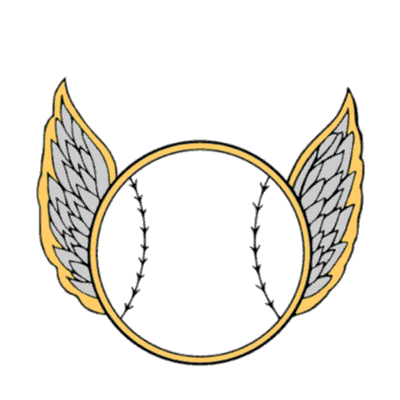 by
RandyBurton

MVP Regular Contributor
Mark as New

Bookmark

Subscribe

Mute
If you want to use the update cursor as Xander Bakker is suggesting, you will need to add a test so you can skip fields with null values:
with

 arcpy

.

da

.

UpdateCursor

(

Feature

,

 

(

'D2clust200m'

)

)

 

as

 curs

:


    

for

 row 

in

 curs

:


        

if

 row

[

0

]

 

is

 

not

 None

:


            row

[

0

]

 

=

 row

[

0

]

.

replace

(

FCNameCut

,

 

"test"

)


            curs

.

updateRow

(

row

)

‍

‍

‍

‍

‍
17 Replies