New Contributor III
Mark as New

Bookmark

Subscribe

Mute
Merging all feature classes with the same name nested in multiple geodatabases using ArcPy?
Here is the code: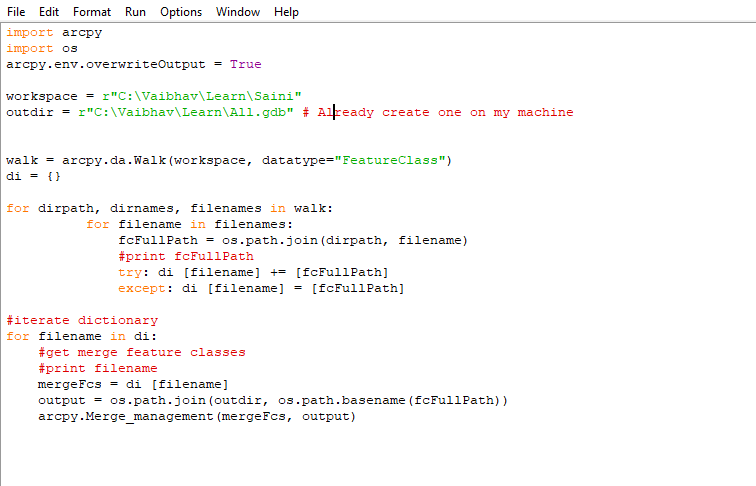 Anyone kindly, assist me in resolving/modifying this code!
I am getting the result (merge feature) but only one feature class (probably last FC of the iteration), how can I make it work for all the iterating FCs.
Don't hesitate to ask for more clarity.
1 Solution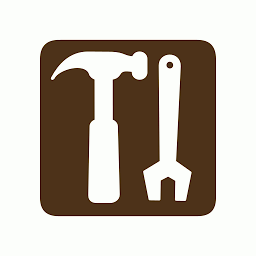 by
JoshuaBixby

MVP Esteemed Contributor
Mark as New

Bookmark

Subscribe

Mute
Does this work for you:
import arcpy
import os

input_ws = # path to workspace to search for feature classes
output_ws = # path to workspace for merged feature classes

walk = arcpy.da.Walk(input_ws, datatype="FeatureClass")
di = {}

for root, dirs, files in walk:
    for name in files:
        di.setdefault(os.path.splitext(name)[0], []).append(os.path.join(root, name))
        
for name in di:
    arcpy.Merge_management(di[name], os.path.join(output_ws, name)

‍

‍

‍

‍

‍

‍

‍

‍

‍

‍

‍

‍

‍

‍

‍
4 Replies