New Contributor III
Mark as New

Bookmark

Subscribe

Mute
Hello.
I have an issue with the arcpy module to run standalone scripts.
I have installed the latest version of ArcGIS Pro and ArcMap desktop.
Also, installed the latest version of Spyder (Anaconda)(64-bit,python3.7).
I have tested "import arcpy" and it says ***ModuleNotFoundError: No module named 'arcpy' ***
Had some search on the internet how to add the arcpy module to the spyder but could not fix it. (by browsing the path of python folder)
please, can you help me to figure out how it works?
note: as I know if I have ArcGIS pro I can use Python 3.7, not 2.7 (attached, how my python folder looks like)
#python-package‌ #arcpy scripting‌ #spyder‌ #arcpy scripting‌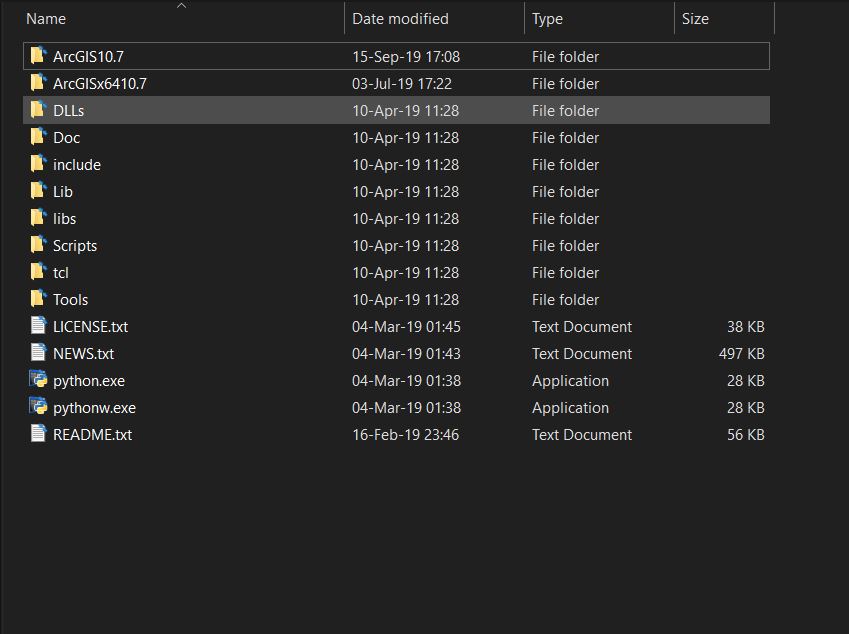 1 Solution

by
DuncanHornby

MVP Notable Contributor
Mark as New

Bookmark

Subscribe

Mute
I know I have come late to the conversation, but I very recently had to install spyder so I decided to create a mini-blog with a step-by-step guide to help future users, it is here.
5 Replies