MVP Regular Contributor
Mark as New

Bookmark

Subscribe

Mute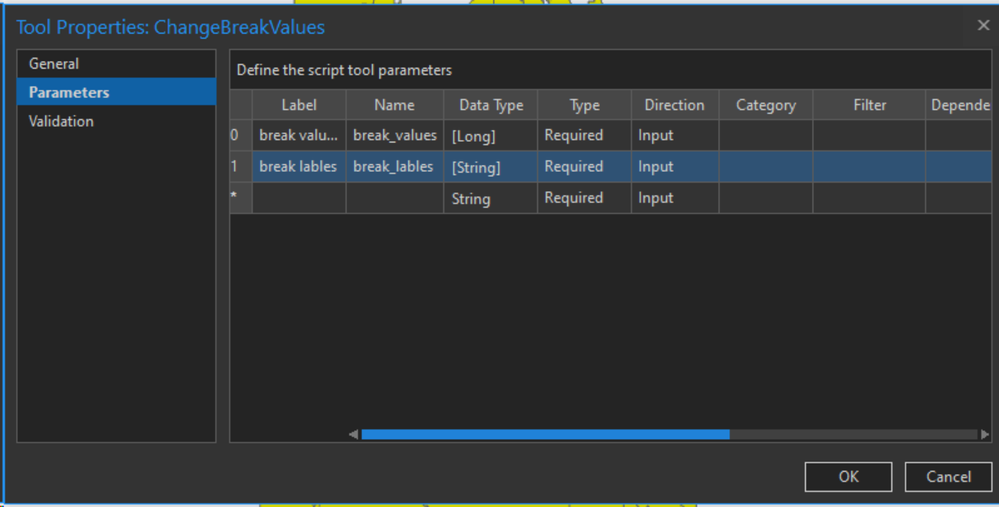 I have a script tool that sets a layer's break values and their labels. The user will also need to enter decimals as values. I can't seem to get the tool to do that. Here I have the break values set to accept a Long data type. I've also tried a double, and a string.
The break values entered into the tool are forced to be integers in the script.
#class break values
classbreakvalues = sys.argv[1] #break value parameter entered here
breakvalues_list = classbreakvalues.split(";")
new_breakvalues_list = []
for brkvalues in breakvalues_list:
    newbreak = int(brkvalues) # integer value
    new_breakvalues_list.append(newbreak)
classBreakValues = new_breakvalues_list
If I run the following, the tool won't accept a decimal value.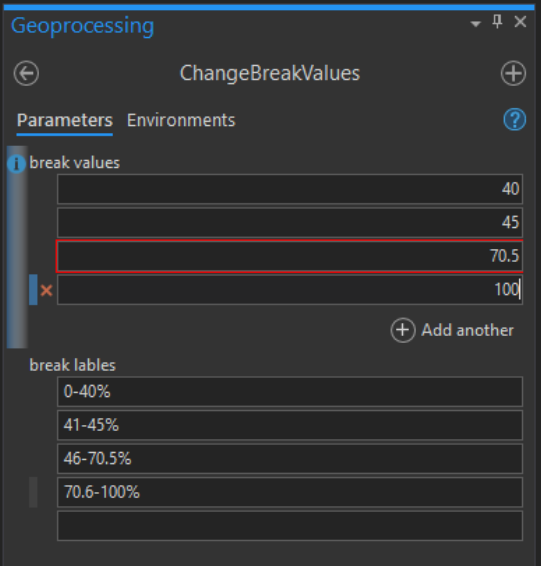 I get this error, which I understand to mean you can't have an string as an integer. But I don't see how that could be.
ValueError: invalid literal for int() with base 10: '70.5'
1 Solution

Not applicable
Mark as New

Bookmark

Subscribe

Mute
The int type can't have decimals so you need to use a float conversion if you want to persist the decimal values.
newbreak = float(brkvalues) # integer value
You can cast to float first then int, but it will truncate your number.
val = int(float(brkvalues))
8 Replies