Occasional Contributor II
Mark as New

Bookmark

Subscribe

Mute
I am having trouble with the last phase of a script for a script tool: I cannot figure out how to delete my temporary gdb to close out the script. Having the program that's executing the script open retains a lock in the gdb...for instance when I close Jupyter (or VS code, or IDLE) I can see the lock file in the gdb disappear. How can I construct my code so this isn't an issue when made into a script tool?
There have a been a few other posts on this topic and none of those solutions seem to be quite right. The general advice has been to add an arcpy.env.overwriteOuput = True, and that has not been effective.
The code that creates the gdb:
#Create temporary Workspace
arcpy.AddMessage("\nCreating temporary workspace")
tempName = "incorp" + outVersion + "_TEMP"
tempGDB = os.path.join(outFolder, tempName + ".gdb")
arcpy.management.CreateFileGDB(outFolder, tempName)
arcpy.env.workspace = tempGDB
arcpy.env.overwriteOutput = True
The script then goes on and does several operations within that temp gdb, clipping, erasing, querying, adding fields, etc. Then when I go to delete it...
#Delete intermediate data
arcpy.AddMessage("\nDeleting intermediate data")
todel = (tempGDB, union, lastIncorp_xml)
for dataset in todel:
if arcpy.Exists(dataset):
arcpy.management.Delete(dataset)
I get ERROR 000601 - Cannot delete [path].gdb. May be locked by another application. Failed to execute (Delete).
Any thoughts on what can be done so the tool can clean up after itself?
1 Solution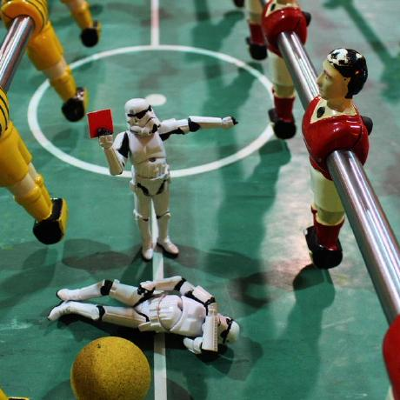 by
JeffK

MVP Regular Contributor
Mark as New

Bookmark

Subscribe

Mute
If it's temp data, consider using the memory workspace so it's not writing to disk. There is the arcpy environment's scratch database you can use as well, but you'll still have to manually delete the items.
If your two other items (union, lastIncorp_xml) in the todel tuple are datasets in the gdb that you are trying to delete, it could be creating a lock when the tuple is created, prohibiting the deletion of the database. If they are just references (i.e. assigned to gp output), you can 'del' them, and delete the tempGDB, or maybe try reordering the items to delete.
10 Replies