Occasional Contributor
Mark as New

Bookmark

Subscribe

Mute
There looks to be a bug with running the CalculateField tool directly after the AlterField tool via arcpy. AlterField runs successful, but as shown in red below, CalculateField fails with a 'column not found' error. The column listed in the error is not what was altered, it always happens to be the first column in the feature class.
The environment is ArcGIS 10.3.1, 64-bit Python, ArcSDE 10.3.1 on SQL Server 2008. For security\privacy I replaced the arguments in the script. You can substitute your own SDE data to get the same result.
# Script
import arcpy
arcpy.env.workspace = "../some_sde_connection.sde"
arcpy.AlterField_management("InputFeatureClass", "OriginalFieldName", "NewFieldName", "NewFieldName")
arcpy.CalculateField_management("InputFeatureClass", "AnotherField", "Foo", "PYTHON_9.3")
C:\projects\>alter_table_bug.py
Traceback (most recent call last):
File "C:\projects\OPS_Int_ArcGIS\source\scripts\alter_table_bug.py", line 15, in <module>
"PYTHON_9.3")
File "C:\Program Files (x86)\ArcGIS\Desktop10.3\ArcPy\arcpy\management.py", line 3457, in CalculateField
raise e
arcgisscripting.ExecuteError: ERROR 999999: Error executing function.
Attribute column not found [42S22:[Microsoft][SQL Server Native Client 11.0][SQL Server]Invalid column name 'TheFirstColumnInTheTable'.] [Database.SchemaName.InputFeatureClass][STATE_ID = 0]
Failed to execute (CalculateField).
1 Solution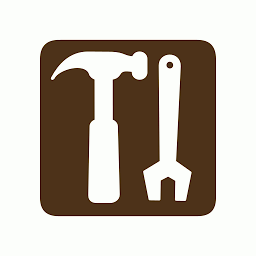 by
JoshuaBixby

MVP Esteemed Contributor
Mark as New

Bookmark

Subscribe

Mute
Check out Clear Workspace Cache. When connecting to enterprise geodatabases, ArcGIS (not just ArcPy) caches information about the enterprise geodatabase to improve interaction with the geodatabase. Although I can't say specifically what gets cached (I know there are some who contribute to the forums who could get much more specific), it is likely that table schema are part of it. Since you made changes to a table's schema and then tried to process data in the table, it kicks off that error. I can't remember if this only happens in the application itself or when you run a standalone script as well.
11 Replies