Esri Regular Contributor
Mark as New

Bookmark

Subscribe

Mute
Hello folks,
I have to work with txt files that contain special (non-ascii) characters like in "Temperature (°C)" or "Chl_A (µg/L)".
When I read the field names directly from the table with utf-8 encoding and list them in Python I get 'Temperature (\xc2\xb0C)' and 'Chl_A (\xb5g/L)'.
I receive the names of the fields to work on from a script tool where the validation tool reads the field names (with utf-8 encoding) and gives them back as a list to chose from (where they look "properly spelled"). These chosen ones are then received from my python script with GetParameterAsText and then split up.
fieldnames

=

arcpy

.

GetParameterAsText

(

3

)


fieldnameslist

=

fieldnames

.

split

(

";"

)

‍

‍
When I read and write those I get [u"'Chl_A (\xb5g/L)'", u"'Temperature (\xb0C)'"]
Note also the difference between the first and the second output: (\xc2\xb0C) and (\xb0C) which seem to be two different unicode encodings. When I read them again in a new list with utf-8 encoding I get ["'Chl_A (\xc2\xb5g/L)'", "'Temperature (\xc2\xb0C)'"]
Now when I try to use the field name again to read from the table the values I need for further calculations the field name is not recognised and I guess that is because of the encoding. Interestingly (at least for me), when I read from the utf-8 list or from the other the field name I get again "Temperature (°C)" or "Chl_A (µg/L)" as an output. So I assume I have to "translate" the symbols back into hexa spelling to be able to communicate with the txt file.
When I hardcode the field name to be 'Chl_A (\xb5g/L)' in the arcpy.message I still get Chl_A (µg/L) but then the search cursor complains that "'utf8' codec can't decode byte 0xb5 in position 7: invalid start byte". When I use u'Chl_A (\xb5g/L)' the field name is recognized.
How can I give the field names from my list so that the script can read them and they are recognized in the table again for the search cursor?
I'm using Python 2.7.14 with ArcMap 10.6.1
PS: Looking for further information I tumbled over this read, which might give you something to laugh for today: The Absolute Minimum Every Software Developer Absolutely, Positively Must Know About Unicode and Cha... (plus some well explained information I think, but it didn't help solve my problem...).
1 Solution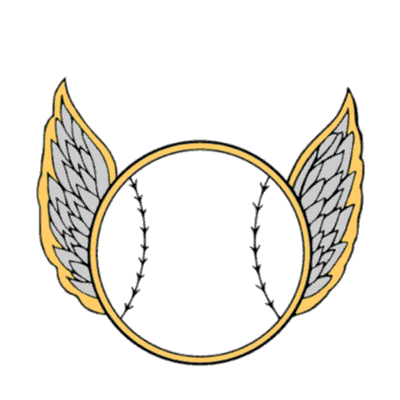 by
RandyBurton

MVP Regular Contributor
Mark as New

Bookmark

Subscribe

Mute
Thanks for attaching the files. From that I noticed, you wanted the option to select multiple fields. I modified the validator code in your other post for this option.
I believe that the encoding issues arise because the tool interface appears to pass values that contain special characters in single quotes. From the tool printout, note line 7 below. The two fields with special characters are enclosed within single quotes and inside double quotes.
Executing: encodingtest C:\path\to\folder\encoding 'Chl_A (µg/L)';'Temperature (°C)';pH
Start Time: Sun Feb 24 19:55:53 2019
Running script encodingtest...

Table view field names: ['Original_file_&_sheet', 'Campaign', 'Profile_No', 'Date', 'Longitude (degrees_east)', 'Latitude (degrees_north)', 'Depth (m)', 'Temperature (\xc2\xb0C)', 'pH', 'Chl_A (\xc2\xb5g/L)', 'UID', 'UIDGraph']

fieldnamesliste from parameter: ["'Chl_A (\xc2\xb5g/L)'", "'Temperature (\xc2\xb0C)'", 'pH']‍‍‍‍‍‍‍‍‍‍‍‍‍‍‍‍‍‍

‍

‍

‍

‍

‍

‍

‍
By trimming the quotes, I was able to get your script to work. Here's the section I modified; it starts around line 142 in the original code. The .decode("utf-8") in line 4 below may be the result of some of the encoding/decoding you were doing earlier in the script. I'm not sure what of that code can safely be removed.
def

 

PrintPlot

(

gs

,

 gsNr

,

 table

,

 fieldname

,

 min

,

 max

,

 xlabelname

,

 colorL

)

:


    

if

 fieldname

[

0

]

 

==

 

"'"

:


        arcpy

.

AddMessage

(

"apostrophe found"

)


        fieldname 

=

 fieldname

[

1

:

-

1

]

.

decode

(

"utf-8"

)


        xlabelname 

=

 fieldname
    fields 

=

 

[

fieldname

,

 

"Depth (m)"

]

‍‍‍‍‍‍‍‍‍‍‍‍

‍

‍

‍

‍

‍

‍
Hope this helps.
7 Replies