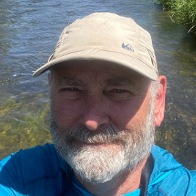 by
JoeBorgione

MVP Esteemed Contributor
Mark as New

Bookmark

Subscribe

Mute
Python hack (at best) here....
I would like to base a selection on an already selected record in a layer, and can't quite seem to crack that nut. Here is the pseudo code:
Select a record ' in this case a point
Extract the FullStreet attribute value ' it'll be something like S MAIN ST
Add to the selection all other points that have that same FullStreet field value 'seems like a fairly simple operation
I've been trying to do that using an arcpy.SearchCursor within the arcpy window :
>>> cursor = arcpy.SearchCursor("apLayer")
>>> for row in cursor:
... street = row.FullStreet
... arcpy.SelectLayerByAttribute_management ("apLayer","ADD_TO_SELECTION","FullStreet = 'street'")
...
>>>
This runs with no errors but only ends up with the originally selected point as being selected. (See attached)
Questions: is this a case of newbie syntax error?
is there a better approach to do what I intend to do?
That should just about do it....
1 Solution

by
curtvprice

MVP Esteemed Contributor
Mark as New

Bookmark

Subscribe

Mute
You are messing with the selection on a layer while it's open. Even if you get the expression right I think it may not work right.
I think the following will do what you want and seems wiser to me. (Also, arcpy.da.SearchCursor is much faster than the old flavor)
# collect street names from selected points 




# (works with one or more selected features)




with

 arcpy

.

da

.

SearchCursor

(

"aplayer"

,

 

"FullStreet"

)

 

as

 rows

:


    streets 

=

 

[

row

[

0

]

 

for

 row 

in

 rows

]




# cursor closes when we leave the with block




# convert to a string list for our select expression


street_list 

=

 

","

.

join

(

[

"'{}'"

.

format

(

s

)

 

for

 s 

in

 streets

]

)

 


# street_list will look like: "'E MAIN', 'W MAIN'"


where 

=

 

"FullStreet IN ({})"

.

format

(

street_list

)




# add all points with these street names to the selected set


arcpy

.

SelectLayerByAttribute_management 

(

"apLayer"

,


                                         

"ADD_TO_SELECTION"

,


                                         where

)


‍‍‍‍‍‍‍‍‍‍‍‍‍‍‍‍‍‍‍‍‍‍‍‍‍‍‍‍‍‍‍‍‍‍‍‍‍‍‍‍‍

‍

‍

‍

‍

‍

‍

‍

‍

‍

‍

‍

‍

‍

‍
10 Replies