New Contributor II
Mark as New

Bookmark

Subscribe

Mute
Running into an issue where the .NET Runtime SDK (WPF) map does not seem to be taking any sort of deconfliction strategy for labels into account, and just piling all of them on top of each other.
Map in Runtime SDK: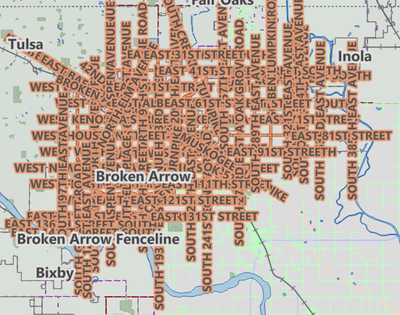 Map in ArcGIS Pro: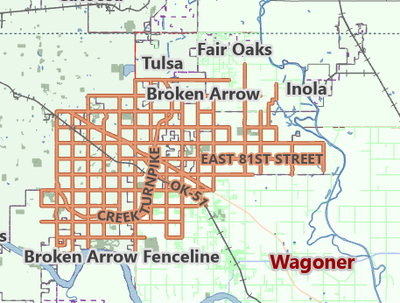 I am aware and appreciate that ArcGIS Pro and Runtime SDK use two very different map displays, but I need to try to understand how to get the two a bit closer than what is being shown. Do I need to explicitly set JSON definitions for labels, does this information not come over in MMPKs?
1 Solution

New Contributor II
Mark as New

Bookmark

Subscribe

Mute
Thanks for sharing your data so we could understand why Runtime labeling was ignoring the expected label deconfliction.
In this case, the key setting was the label class being set to
`Background`
labeling in ArcGISPro.
`Background`
labels are all placed first (avoiding each other), and then all the
`Foreground`
label classes have their labels placed (avoiding each each other but ignoring, and possibly overlapping, the
`Background`
labels).
Unfortunately, this amount of detailed placement is not carried out in Runtime and a only a simplified version of the settings is published in the mmpk.
In particular, if
`Background`
is set in the label class, then the ArcGISPro publishing sets the mmpk labeling setting
`allowOverlapOfLabel`
to
`allow`
. This makes sense for the main intent of Background labels to be used as watermark labels (e.g. large polygon labels) but misses their ability to deconflict from each other.
Another difference between the maps is the use of Overrun. In ArcGISPro, your label class has a very small (1pt) overrun set, so labels should stay almost entirely on their features.
In Runtime you see the labels running further off the ends of the street features.
This is because Runtime labeling only has `allowOverrun`:`true`/`false` and no distance setting yet. When the mmpk is published any label class overrun causes
`allowOverrun`
to be set to
`true`
.
Unfortunately, if you wanted to avoid this and set your overrun distance to 0 in the aprx, it would work (i.e. stop any overrun), but you would lose all your labels because of a different limitation. The line connection algorithm in Runtime SDK labeling not as powerful as that in ArcGISPro and is unable to join all the small line features before trying to place the large labels along multiple features. So your best compromise at the moment is probably to keep the overrun.
We will continue to enhance the labeling support in the Runtime SDK to better respect that authored in ArcGISPro and queries such as your help us to adjust priorities.
6 Replies