New Contributor
Mark as New

Bookmark

Subscribe

Mute

Email to a Friend
Hello I am a very new user to ArcGIS and was hoping to get some help trouble shooting some troubles I am having. I figured I would also allow this to be my trouble shooting document so feel free to join along for the ride if you want some periodic updates.
I am running ArcGis 10.7.1 and currently trying to add the data from tutorial downloads for learning how to add new features to the layers. Specifically this tutorial.
Here is what I am trying to accomplish as the prerequisite for starting the lesson:
download a data file from the internet
add folder as a connected folder
add Exercise1.mxd to the layer (not sure what this is...)
The other 50 steps of the tutorial...
I have been able to (pictures of these steps below):
download the folder through the online link
Attach folder connection into the catalog
None of the sub-folders that I am seeing in the examples are showing up in the catalog view OR when using the add data toolbar
Attempt to drag over data.cab (not sure what this is...)
receive an error message
The tutorial folder in the catalog toolbar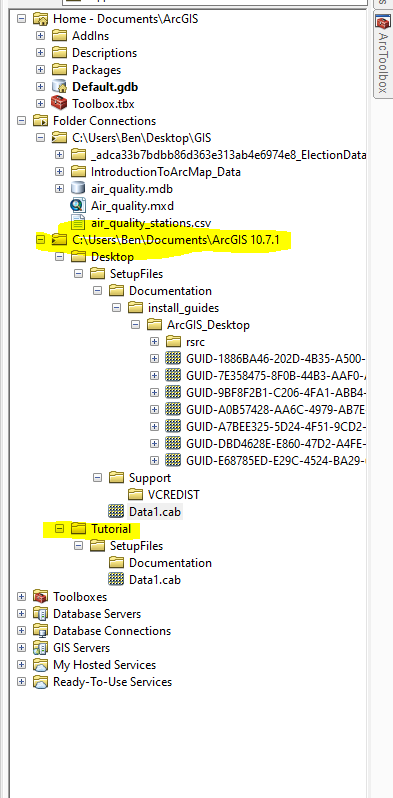 Error when I drag the Data1.cab info over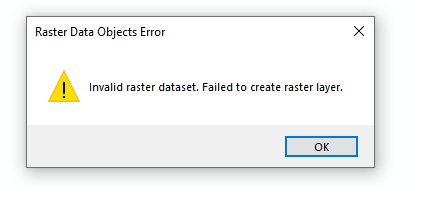 Error after hitting OK: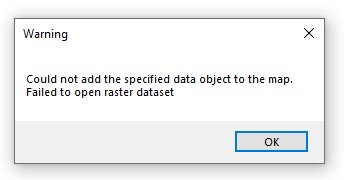 That's it for now. Tune in next time as I figure out what .mxd and .cab files are! If we are lucky and have time I may even look into those error messages
#.mxd‌ #.cab‌ #tutorial‌ #gis for beginners‌#creating polygons‌#editable features‌ #newbie‌ #Exercise1‌
1 Solution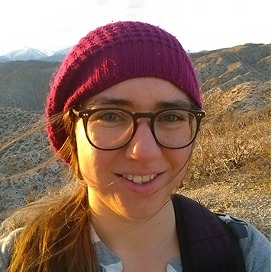 by
HeatherSmith

Esri Contributor
Mark as New

Bookmark

Subscribe

Mute

Email to a Friend
Hi Ben,
Thanks for sending those images, that makes it clearer.
It looks like we are talking about different arcgis folders. You want to find the arcgis folder at the root of C, not in the documents folder. You can paste "C:\arcgis" into the navigation bar to get there.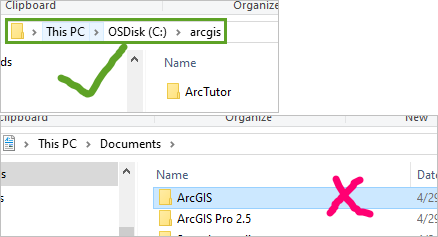 9 Replies