Occasional Contributor
Mark as New

Bookmark

Subscribe

Mute

Email to a Friend
I am trying to import our state's PLSS GCDB parcel fabric into my editing fabric. I projected the fabric that I downloaded from the state to the coordinate system I use and used the "copy parcel fabric" geoprocessing tool after selecting a township (and all associated points, first divisions, second divisions, etc.) to a new parcel fabric. I then used the "append parcel fabric" tool to get the township into my editing fabric. All of that works fine, but when I try to duplicate a section it duplicates it into the original coordinates from the state's GCDB fabric coordinate system. I look at the X and Y values for the section corner points and they are in the original coordinate system.
Does projecting a parcel fabric not update the XY values of those features? Am I doing it wrong? Are we stuck with using the state's coordinate system?
Thanks for any input.
Jeff Ward
Small Town GIS
1 Solution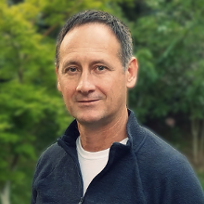 by
TimHodson

Esri Contributor
Mark as New

Bookmark

Subscribe

Mute

Email to a Friend
Jeff, if all that needs to change are the x and y coordinates, then you can use the newest feature of the Parcel Fabric Quality Control add-in (Added in Revision 1.1), namely the Coordinate Inverse, that's available from the context menu after right-clicking the fabric dataset in the Catalog window. (Parcel Fabric Quality Control: http://arcg.is/28ROQfd)
However, if you are projecting to a different unit (International feet to US Feet, for example), then since the line attributes are also not changed, there is no unit conversion applied on the attributed / COGO line lengths of the fabric line table. The distance inverse from the same add-in could be used to solve that problem, as well, but ONLY if the length data on the original source was itself originally inversed, otherwise you'd be overwriting the record data with the shape-lengths. For the Control points on the fabric, if you have any, then they will need to be exported to a standard point feature class, projected, and then re-imported to the target fabric; this would ensure that their geometry matches coordinates.
-Tim
... from the add-in's help doc:
Coordinate Inverse
The Parcel Fabric Quality Control Add-in also provides a method to inverse the attribute values for parcel fabric points from the stored geometry. The command is accessed by right-clicking the fabric dataset in the catalog window and clicking Coordinate Inverse. Coordinates should always match the geometry, the command will first check to see if there are any differences and update any points that have a coordinate inconsistency.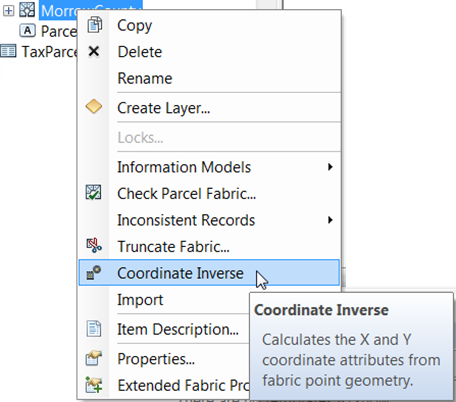 8 Replies