New Contributor
Mark as New

Bookmark

Subscribe

Mute

Email to a Friend
Hello, I am Kathy Ware, MSN, CRNP and I am not currently working with GIS but I have been actively looking for an opportunity to work on public health/social justice issues such gun violence, hunger, and the opioid crisis and this of course involves racial inequities and institutional racism as well as mass incarceration and many other severely flawed policies. My ideal group would be a task force, work group, organization etc that brings together people from across sectors (i.e. health care, IT/GIS, all levels of education/academia, community organizing, justice/law, finance/business, sociology, faith based groups, policy makers) to identify solutions to these complex social problems which directly affect the health of individuals, families, and communities. I would welcome any opportunity, paid or not. Do any of your organizations have such a cross-sector group? In addition to my work as a nurse practitioner, I have worked with health policy and legislative advocacy for years, primarily related to increasing access to care. One solution in particular is school based health centers. I have worked with community coalitions related to health issues such as tobacco use. In addition to wide spread smoking cessation efforts, on the prevention side we educated groups on long standing unethical marketing practices targeting communities of color and on tobacco related diseases that are over represented in communities of color. On one project, we used GIS mapping to locate tobacco retailers in low income communities and were then able to identify those that were selling to under-aged minors. As an aside, my daughter is a GIS certified person and I, of course, have read many research articles that used GIS as a tool within study design and data gathering and have been impressed with it's power, applicability and usefulness. I appreciate any and all info you may be able to provide and thanks for all of the work you do. #social justice #health #racial inequity #solutions
3 Replies

by
KarenCapria

Esri Contributor
Mark as New

Bookmark

Subscribe

Mute

Email to a Friend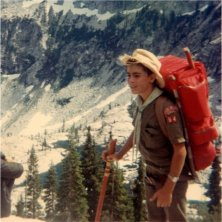 Esri Contributor
Mark as New

Bookmark

Subscribe

Mute

Email to a Friend
My thought would be to start locally, depending on your location. A favorite group of mine doing GIS-based social justice work at a local level is Hopeworks n Camden, https://hopeworks.org/2017/12/15/hopeworks-launches-a-successful-gis-day/ They are a wonderful model to look at for how a successful community-based group uses GIS to address all kinds of social issues. Finding a group like this near you might be more of a search, but the long-standing national networks of Public Interest Research Groups, or PIRG's might be a useful reference, and some of them are GIS-saavy. Very outdated and in need of updating is 5 pages of links I assembled in the late 90's of environmental justice groups I had granted to, it might include names of groups near you worth contacting: ESRI Conservation Program Resources: General Conservation

New Contributor II
Mark as New

Bookmark

Subscribe

Mute

Email to a Friend
Hi Kathy
I am a new member of the ESRI community, based in the UK.
I am a 62 year old recently retired chartered accountant.
I posted a request in GeoNet, the other day, looking for anyone who may already be running a GIS community mapping faith based organisations around the world.
I recognise that I am only a small part of the network that you hope to collaborate with...but I thought that we might "virtually" search the ESRI GeoNet community together, if that would be helpful.
I spent the last 17 years auditing local government, police and our NHS, and there are a number of potential areas of overlap of interest in the subjects that you are interested in.
I hope that this might be of interest, and good luck with your endeavours!