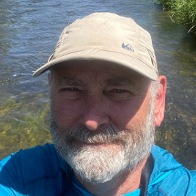 by
JoeBorgione

MVP Esteemed Contributor
Mark as New

Bookmark

Subscribe

Mute
I have a model that uses the Multivalue iterator to delete features in two different feature classes; one is a point feature class while the other is polyline feature class. Each has their own unique attribute table. This part works just as planned, but I would now like to feed each feature class into the Append tool to repopulate them. This is where it gets a little weird for me; how do I tell the append tool which feature class is coming into it so I can map the proper attributes from the source data to appropriate empty feature class?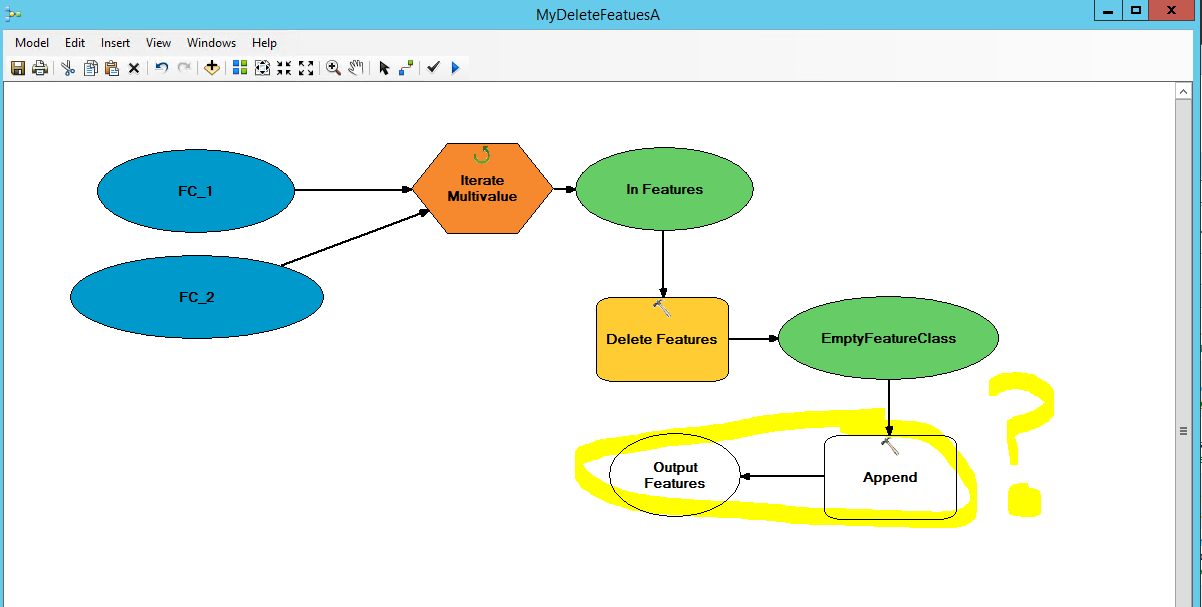 That should just about do it....
1 Solution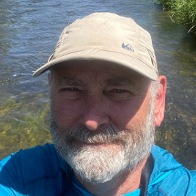 by
JoeBorgione

MVP Esteemed Contributor
Mark as New

Bookmark

Subscribe

Mute
Worked up a much more simple model under the guidance of of ESRI Tech Support. (Thanks Ying!!!)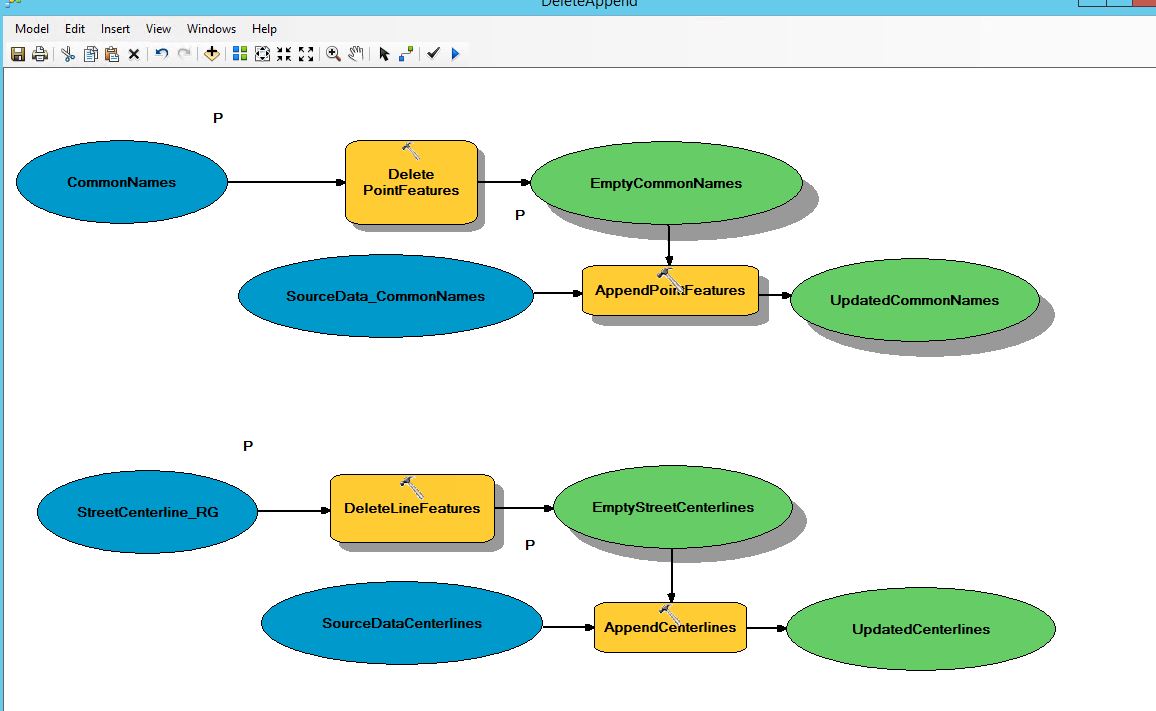 I have two feature classes CommonNames(Points) and StreetCenterline_RG(Lines). The only thing they have in common are the fact that they are in the same fgdb, so using the iterator originally is more overhead than needed; Modelbuilder will run whichever string it wants to first. Notice I use parameters; this allows me to use the model and point to what ever target and source feature classes.
First use the feature class of choice as the input to the delete features tool
Once the the features have been deleted, use the resulting empty feature class as the TARGET of the append tool.
Add the SourceData feature class of choice as the input/source to the append tool. Since the source and target attribute tables are different, I use the NO TEST option, and map it once.
The output of the append tool is the updated feature class.
I will add two more strings of the same functionality to this model, but use the Delete Rows on two tables in the same fashion: each of the feature classes have a alternate names table that gets updated as well. The features and the tables are used together in geocoding locators in a composite that is published. The published composite is use to gee-locate 9-1-1 caller addresses...
That should just about do it....
6 Replies