New Contributor III
Mark as New

Bookmark

Subscribe

Mute
Hi~~~
I want to fill in the Location field.
I want to write the country name in "Europe_city" in a specific polygon.
Python Window, please~~~
Thank You~~~
import arcpy
arcpy.env.workspace = 'D:/Europe/Europe21.gdb'
feature_class = 'Europe_city'
feature_class = 'nation4'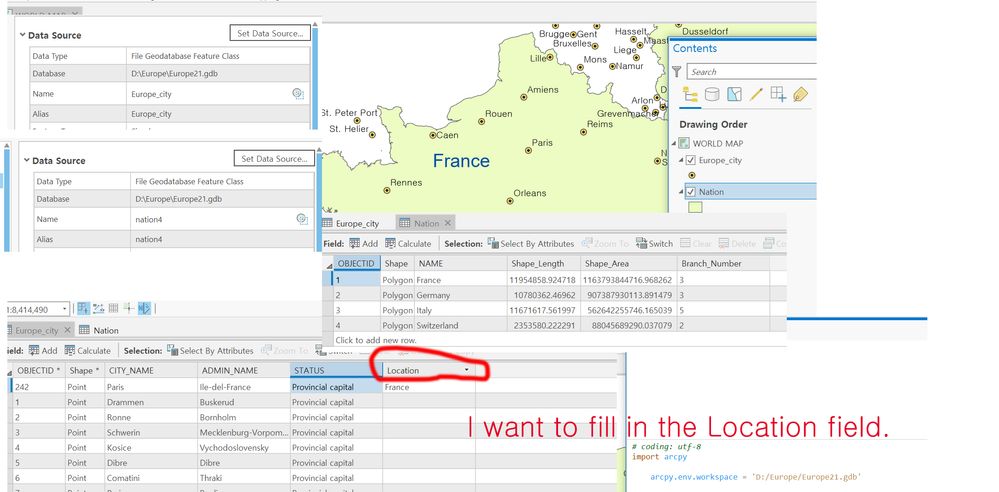 1 Solution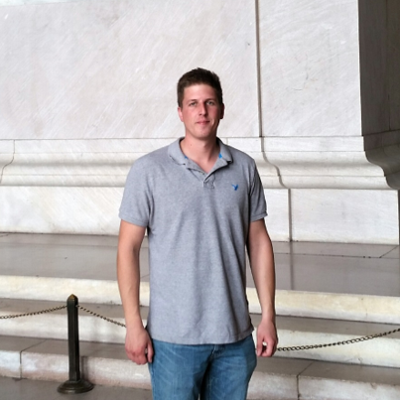 by
DavidPike

MVP Frequent Contributor
Mark as New

Bookmark

Subscribe

Mute
I'm not sure this is a problem where Python is really the best way, unless you had some sort of existing table or dictionary where the cities were mapped against the country (I appreciate this is only an example you have provided for another problem).
I would suggest a Spatial Join to add a new field 'Country' or 'Location' to your cities FC, whereby if the Cities FC intersects a Country polygon, the name of that country is transferred from the Country FC to the Cities FC. Spatial Join (Analysis)—ArcGIS Pro | Documentation
You would of-course need a Countries FC but that data is widely available.
5 Replies