Occasional Contributor III
Mark as New

Bookmark

Subscribe

Mute
Hello, in my problem i have used "sample tool" for a group of points, with the help of an iterator at modelbuilder and with the use of an inline variable. All i want to do is to join my tables with my points but i don't have a common column. So i created a tool to add a column to both of my groups (tables and point f.classes)
So what i did was that. I created two submodels which contain an iterator for tables (the first one) and (the second) an iterator for point fclasses and a connection to my tool which adds a common column to both of them wih the same values 0,1,2,3,4... so as to join them later, and i used an inline variable again for these submodels. My problem is that when i create a new model with these two submodels inside, although i can put their outputs in the boxes "Input table" & "Join Table" , there isn't any column to choose to join them at "Input Join Field" & "Output Join Field".
Please any help would be much appreciated. Thank you very much.
1 Solution

Occasional Contributor II
Mark as New

Bookmark

Subscribe

Mute
So I noticed that the XY data in your table are exactly the same spatial location as the points shapefile you gave me. If this is what you're trying to achieve, it's pretty easy:
1. Create XY events from your table (I used the spatial reference [projection] that your point shapefile was using)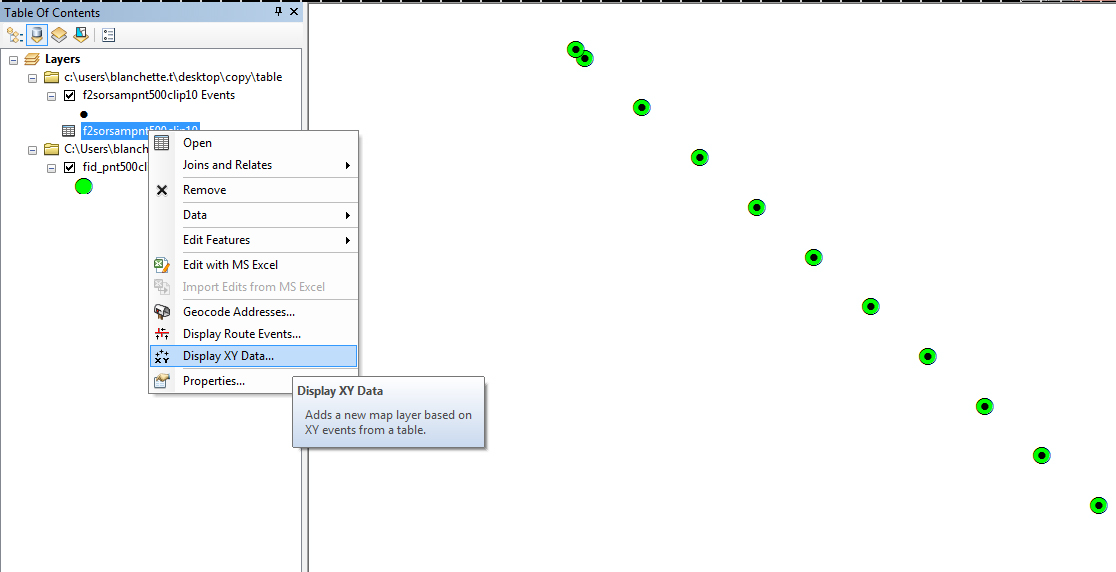 2. Export the XY events to a shapefile, and you will have a points shapefile that has all the information that was included with the original table.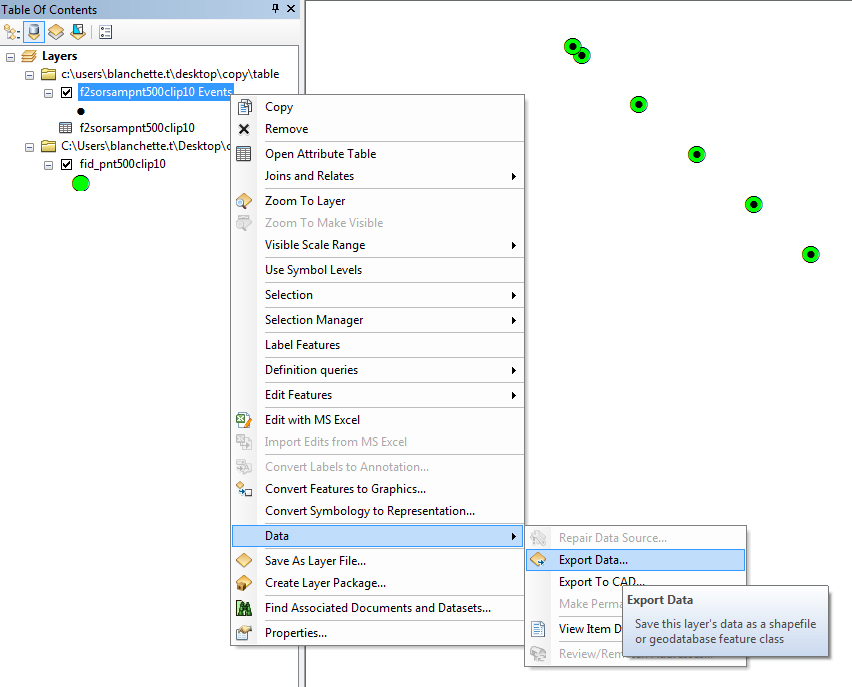 You should now have a properly projected shapefile with all the data you wanted in it in the first place.
27 Replies