Occasional Contributor III
Mark as New

Bookmark

Subscribe

Mute
Procedure: Create a fishnet using a single PLSS Section as the template extent feature
Issue: The origin point of the resulting fishnet is always offset to the southwest regardless of how the origin point coordinates are input - automatically through Template Extent or manually.
Environment
ArcGIS Version: 10.0 SP 5 and 10.3
Coordinate System: NAD_1983_StatePlane_Florida_West_FIPS_0902_Feet
Data Frame Display: Feet
Create Fishnet Geoprocessing Window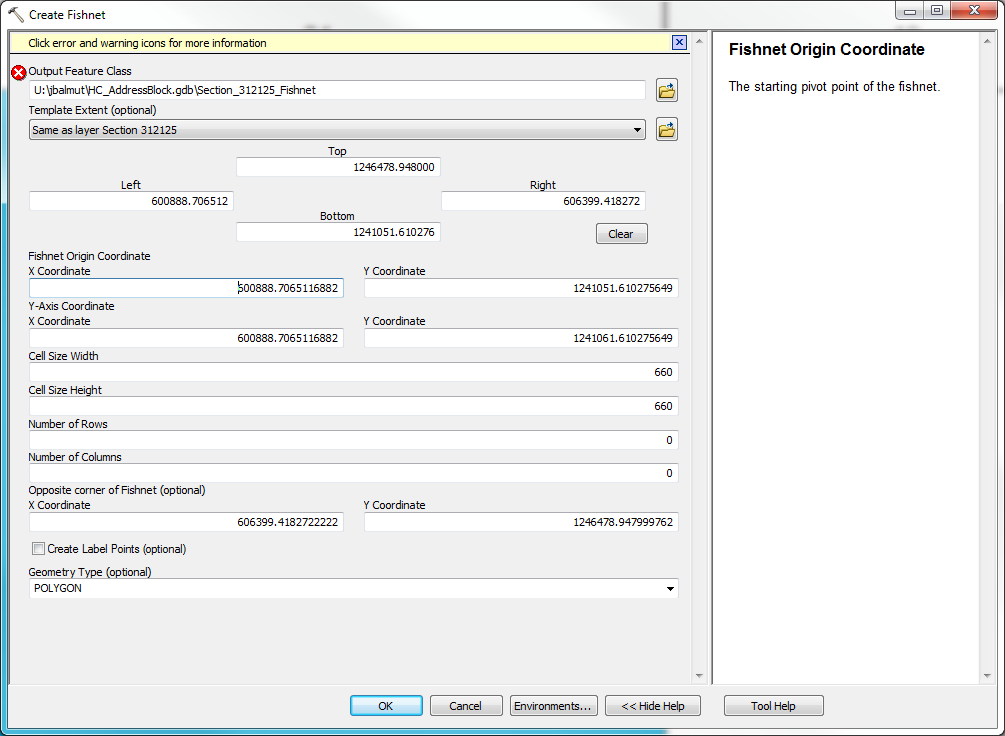 Fishnet Results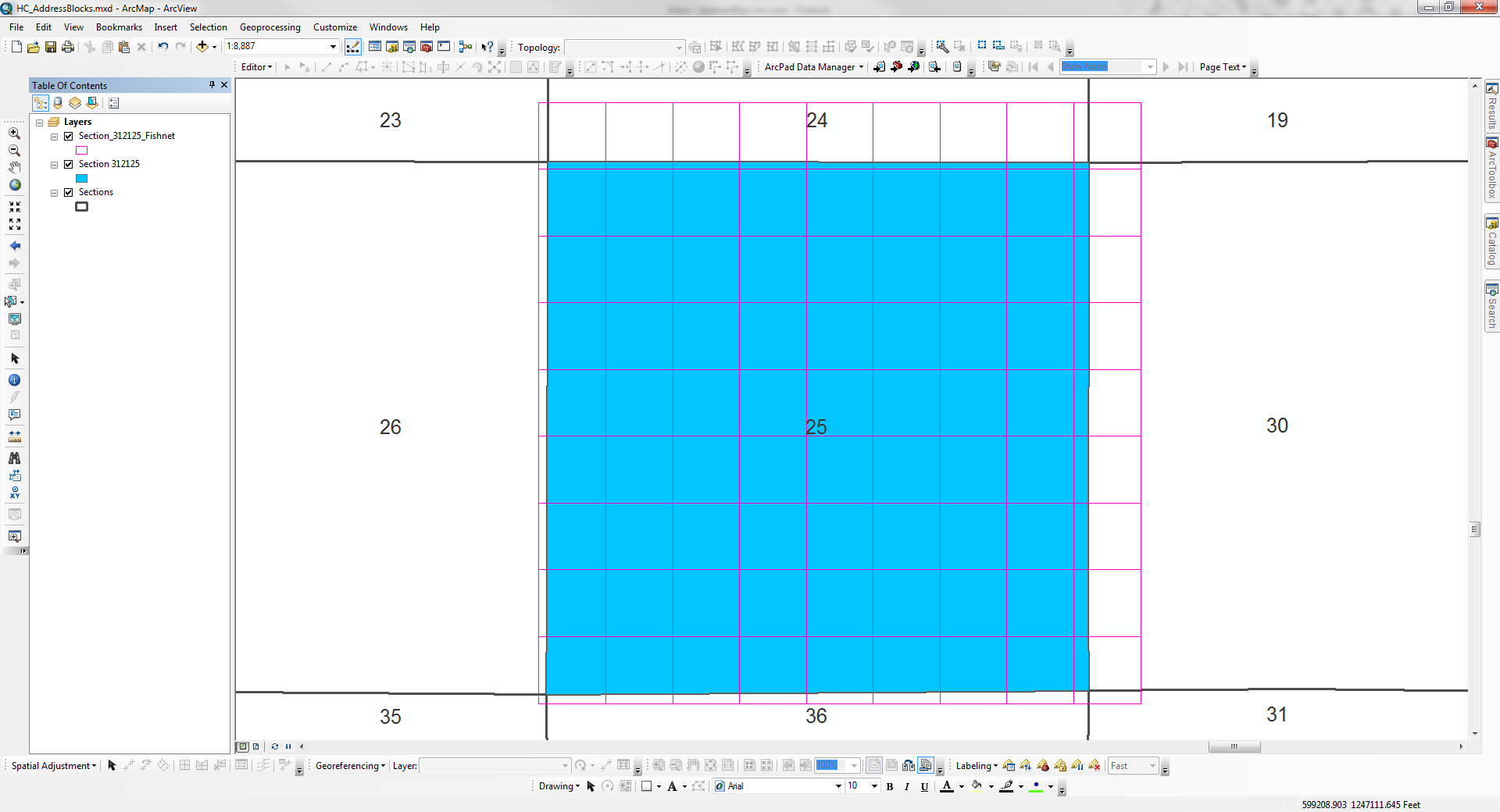 1 Solution

Occasional Contributor III
Mark as New

Bookmark

Subscribe

Mute
Ultimately I went with a tool designed by @Ian Broad. It worked as I was hoping Fishnet would, although I had to add the section outside border afterwards. No biggie.
6 Replies