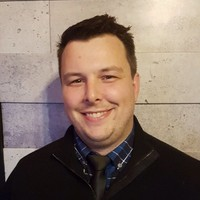 Occasional Contributor II
Mark as New

Bookmark

Subscribe

Mute
I extract some data to a file geodatabase (v9.3) from a SDE Geodatabase (Oracle 11g / 10.1). The extract works fine. I compress the geodatabase using either ArcCatalog or Python. Either option crashes the software. In Python it crashes with "Exit code: -336589910" and crashes python.exe. It doesn't matter that the compress tool is in a try block. In ArcCatalog the background geoprocessor process crashes.
Has anyone else seen this behavior. I am running ArcGIS Desktop 10.1 SP1. The process is built on a previous one that worked fine with desktop 10.0 / File Geodatabase 9.3 / SDE Geodatabase (Oracle 11g / 9.3.1).
2 Replies

by
KevinHibma

Esri Regular Contributor
Mark as New

Bookmark

Subscribe

Mute
I just did a quick search of logged issues for compress.
I only found one that talked about uncompressing a fgdb crashing with a specific dataset.
Since it sounds like you can consistently reproduce the issue, I'd suggest logging a support call and hopefully you can share your data. My guess is its something specific with your data and we'd need to get that to identify the exact problem.

Occasional Contributor
Mark as New

Bookmark

Subscribe

Mute
I am seeing this behavior as well. I have a very large file geodatabase, 20gb uncompressed. I received this fgdb compressed(3gb) so I know it can be compressed. I uncompressed it to add attribute indexes which was not working when it was compressed. After adding the indexes ArcCatalog crashes everytime I try to compress the gdb. Compact works fine but compress fails after about 15 seconds. I am on ArcGIS 10.1 SP1 on Win7 64 bit.