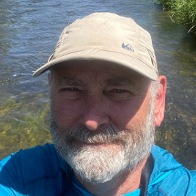 by
JoeBorgione

MVP Esteemed Contributor
Mark as New

Bookmark

Subscribe

Mute
The setting: ArcGIS 10.5.1, Windows 10 64bit os
I'd like to explore developing a script tool but have run into a road block. I thought it was just me being a bone-head, but for once it's not. (I know, right?!)
I downloaded a zipped toolbox and script tool from an ESRI page, just to see what's up with the procedure. Toolbox works, as does the script itself. But...
Then I try to add a script to that same toolbox, using the same script (renamed to myScript.py) and when I get to the step where I am to define the parameters, the form will not accept anything I add. I type in a value in the the display name column and when I tab to or click on the data type column, the name disappears. I sent the script to a team mate of mine and he is able to to get it to work just fine.
I didn't find anything about this with a search, but I'm wondering if anyone else has come across this problem.
That should just about do it....
15 Replies