Not applicable
Mark as New

Bookmark

Subscribe

Mute
I have several feature classes in a FileGeodatabase that I'd like to import into our enterprise Geodatabase.
We have a monthly process in place to compress SDE and revert the database to zero state.
I understand that the schema changes should only be made when the database is at zero state, should new feature classes only be created when the database is at zero state as well?
Thank you in advance.
1 Reply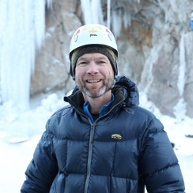 Esri Notable Contributor
Mark as New

Bookmark

Subscribe

Mute
Keary - I would think you'd be fine importing several feature classes into your eGDB at any time. When you import the fGDB into the eGDB, the eGDB FC's are non-versioned by default so there are no delta tables for those feature classes, thus no pinning of states to begin with in the delta tables. But if you want to plan for the import during the other maintenance phases, you can certainly.

Also, if you use archiving and/or GDB replication, one typically cannot get to a zero state anyway. It's great that you are able to achieve a FULL COMPRESS!