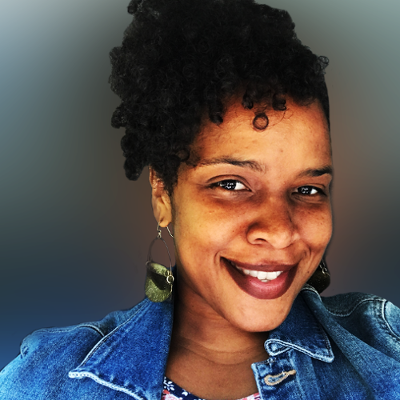 Mark as New

Mark as Read

Bookmark

Subscribe

Email to a Friend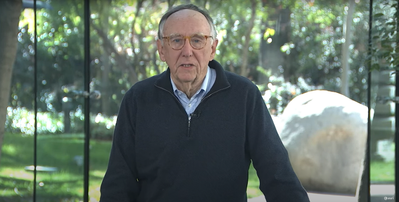 Attendees of this year's 24th annual conference watched the first plenary session in the glow of their screens around the world instead of the glow from the exhibit hall stage in Washington D.C. A warm welcome from Jack at the Esri Headquarters in Redlands, California, brought viewers into the purpose of the Federal GIS Conference and set the stage for inspiration around the ways GIS is Interconnecting National Government.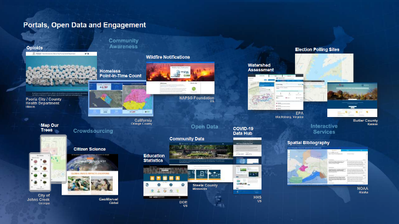 Your Work
Jack started with honoring the work from GIS professionals from all over the world in areas including Natural Resources Management; Disaster Preparation and Response; Imagery, Remote Sensing and Lidar; and, Jack's favorite, Portals, Open Data and Engagement (pictured left).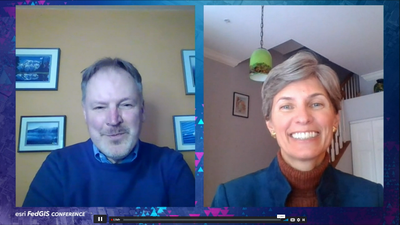 Making A Difference Award
Every decade the U. S. Census Bureau conducts a population count across the United States, and the U.S. Census Bureau transformed their tools and geospatial approach significantly for the count in 2020. Jack presented the award to the United States Census Bureau Director, Ron Jarmin (left), and Geography Division Chief, Deirdre Dalpiaz Bishop (right).
See the examples of your work and hear from the Making A Difference Award winners:
▶️ Watch Welcome – Jack Dangermond, Esri FedGIS 2021 (YouTube)
GIS – Interconnecting Our Nation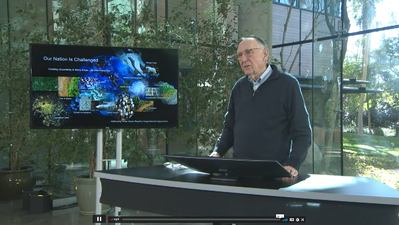 Being interconnected means our challenges and crises are interconnected, and "COVID is only one dimension of crisis that we're facing," said Jack. The climate crisis, massive unemployment, pollution, social conflict, racial injustice, congested cities, and other issues persist. Jack presents the idea that these challenges can be overcome by understanding, communication, and collaboration using GIS. Our global network of GIS technology connects geography and geographic knowledge, providing professionals with the ability to advance our geospatial infrastructure to continuously address these complex issues.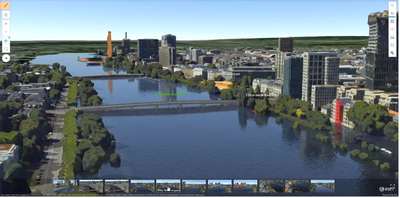 Jack spent some time showing areas where GIS is advancing with voxel and unstructured data, the rapid adoption of maps and dashboards, the growing use of web apps and mobile deployments, and more.
Pictured left, see the impressive 3D mesh rendering of Frankfurt, Germany in the Plenary.

▶️ Watch GIS – Interconnecting National Government, Jack Dangermond, Esri FedGIS 2021 (YouTube)
Our Work
ArcGIS consists of three fundamental systems: a System of Insight for analytics, a System of Engagement through apps and maps, and a System of Record. Our work's latest shift is in our ArcGIS Cloud strategy, where we are offering Platform as a Service (Paas), Software in the Cloud (built on Kubernetes), and more integrated product advancements.
Learn more about our capabilities and products, including what's new and improved on YouTube. Connect with other users in Esri Community for capabilities and products you use in your work:
▶️ ArcGIS Product Vision – 0:24
Capabilities – ▶️ Introduction

▶️ Ready-to-Use Content – 4:46
What's New & Improved: Global Demographics, Enhanced Imagery, Updated Land Cover content, Biodiversity, Air Quality content, and more.
📍Related Community: Living Atlas of the World
▶️ Smart Mapping – 6:09
What's New & Improved: Layer Blending, Visualization, Map Viewer, JavaScript API
📍Related Community: ArcGIS API for JavaScript, Map Viewer
Mapping and Cartography – 6:36
What's New & Improved: Map Graphics, Color Management, Chart Symbols, Generalization
📍Related Community: ArcGIS Pro, Mapping
▶️ StoryMaps – 7:03
What's New & Improved: Storyteller Role, Express Maps, and Mobile Optimization
📍Related Community: ArcGIS StoryMaps
📍Related Communities: ArcGIS for Office, ArcGIS for Adobe Creative Cloud
What's New & Improved: Arcade Support, Summary Statistics, Future improvements for Mobile Native, Accessibility, and more
📍Related Community: ArcGIS Dashboards
What's New & Improved: Scheduling, Presentation Options, Web & Export Options, and more
📍Related Community: ArcGIS Insights
▶️ Spatial Analysis and Data Science – 9:11
What's New & Improved: 200 + New Tools and Algorithms, Time-Series Forecasting, COVID-19 Toolbox, and more
📍Related Community: Spatial Data Science
▶️ Jupyter Notebook Integration – 9:59
What's New & Improved: Integration with ArcGIS Pro, ArcGIS Online, Scheduling, Deep Learning Models, and more
📍Related Community: ArcGIS Notebooks
▶️ AI, Machine Learning and Deep Learning – 10:31
What's New & Improved: Spatiotemporal Machine Learning, Pre-Trained Models
▶️ Imagery and Remote Sensing – 11:18
What's New & Improved: Visual Analytics, Management, Drone Integration, Exploitation, and more
📍Community: Imagery and Remote Sensing
▶️ Integrated Imagery Exploitation – 12:16
📍Community: ArcGIS Excalibur
▶️ Drone Mapping – 13:03 (Drone2Map)
What's New & Improved: Site Scan
▶️ Automated Reality Capture – 14:06 (SURE for ArcGIS)
▶️ 3D GIS & Analysis – 15:00
What's New & Improved: Voxel Layers, BIM, Interactive Mesh Tools, Integration with Game Engines, and more
📍Related Communities: ArcGIS CityEngine, 3D
▶️ Real-Time Visualization and Analytics – 17:32
What's New & Improved: High Velocity, Scalability, Cloud Native, and more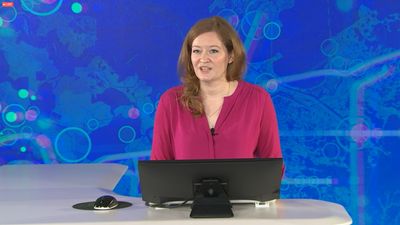 Watch a demo of ArcGIS Velocity, a cloud-native real-time and big data analysis capability with Suzanne Foss. She demonstrates how visualizing connectivity between assets and connecting real-time data sources can answer questions and support analysis.
▶️ Data Management and Editing 18:29
What's New & Improved: Geodatabase improvements in Data Quality Rules, Branch Versioning, Replication in Pro, GeoPackage Editing
📍Related Community: Data Management
▶️ Field Operations – 18:50
What's New & Improved: PKI Sign-In, Offline Capabilities, ArcGIS Field Maps Integration, and more
📍Related Communities: ArcGIS Survey123, ArcGIS Collector, ArcGIS Quick Capture, ArcGIS Field Maps
ArcGIS 2021 Products – ▶️ Introduction – 19:59
Learn more about the current improvements and plans for ArcGIS Products and subscribe to their communities to connect with other users and product teams:
📍ArcGIS Pro & ArcGIS Pro Extensions – ▶️ 21:00
📍ArcGIS Enterprise – ▶️ 22:00
📍ArcGIS Online – ▶️ 23:41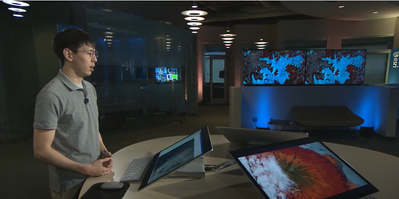 Watch a demo of ArcGIS Online with Juhan Yoon to see how you can share imagery, use raster function templates, apply deep learning packages, and more.

📍ArcGIS Hub – ▶️ 25:01
📍ArcGIS Solutions – ▶️ 25:53
ArcGIS App Builders – ▶️ 26:45 (📍See Web AppBuilder, Experience Builder, AppStudio)
📍ArcGIS Developer – ▶️ 27:59
📍Web Apps – JavaScript API – ▶️ 29:49
PaaS – ArcGIS Platform – ▶️ 30:12

Esri Geo-Enabled Systems – ▶️ Introduction (31:15)
📍ArcGIS GeoPlanner – ▶️ 32:01
📍ArcGIS Indoor – ▶️ 32:42
📍ArcGIS Mission – ▶️ 33:07
What's Next for Esri Technology – ▶️ 33:50
Serving Our Users
"GIS and Geographic Science is evolving rapidly," said Jack as a part of his closing comments. As the GIS industry evolves, so does the adoption of GIS with communities, organizations, and individuals. The new administration's policy direction will increasingly require GIS and the work of our GIS professionals to advance the decision-making and interconnectedness of our government to address our nation's challenges. Learn how we are continuing to serve you while we work from home to support your needs.
▶️ Watch Serving Our Users, Jack Dangermond, Esri FedGIS 2021
You must be a registered user to add a comment. If you've already registered, sign in. Otherwise, register and sign in.