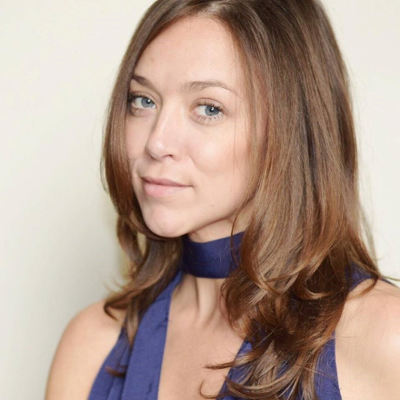 by
Katie_Decker

Esri Contributor
Mark as New

Mark as Read

Bookmark

Subscribe

Email to a Friend
Esri is preparing for our annual Esri Partner Conference (EPC) and Developer Summit (DevSummit) in Palm Springs, California. These are two events held at the same location, March 2-4 and 5-8, 2019.
The Esri Partner Conference is an exclusive yearly meeting of Esri's global partners and distributors who are reshaping the world through the application of geospatial technology. EPC provides the environment to develop the strategies and skills to extend the value of your business, expand the power of geographic information, and deliver success.
Esri Developer Summit is available for anyone to attend and is designed to show you how to build cutting-edge apps using advanced mapping technology from Esri. At DevSummit you will be able to test-drive no tech, gain training and learn, attend hundreds of user presentations and technical sessions sharing best practices, as well as take advantage of opportunities to get our technical questions answered by Esri staff.
Both event's agendas are full of opportunities to network, collaborate, and get inspired.
If you're attending EPC, don't miss the GIS Solutions Expo and Social, 2-7pm, on Monday, March 4, featuring Esri's global partners who are solving some of the world's toughest geospatial problems by developing high-caliber solutions, services, content and hardware with the ArcGIS platform.
Within the expo is the Emerging Business Zone hosted by the Esri Startup Program. This area features 6 emerging businesses who will be showcasing their innovative technology solutions across an array of industries from public safety, commercial, government, transportation, and more. Check out the full exhibit list.
We encourage you to learn more and connect with Esri's Emerging Businesses via the list below:
| | | |
| --- | --- | --- |
| Company | Description | Booth |
| | iSpatial Techno Solutions provides smart solution frameworks that delivers the value proposition to our clients in the area of Location-based Geo Enabled solutions (GIS- 3D and 2D), Web/Mobility solutions, AI and Business Analytics. | Z2 |
| | Verdant's Software-as-a-Service platform assists multi-facility organizations in managing both existing and historical hazardous building materials, such as Asbestos and Lead, by building and area through a collection of discipline-specific modules. | Z3 |
| | Markup any web map using our simple stencil and pencils. Your field notes are instantly available for collaboration using your ArcGIS Online Named User account. Simple. Because the job isn't. | Z4 |
| | indoo.rs is a leading provider of professional real-time Indoor Positioning and Navigation solutions for mobile apps. These are used across various industries ranging from healthcare and transport to corporate campuses, event locations and many more. | Z5 |
| | The Source of Truth for Physical Places Unlock innovation with the most accurate dataset of US commercial places-of-interest, their geometries, and their visitors. | Z6 |
| | Orbital Insight develops geospatial data analytics to help its clients unlock societal & economic trends at a global scale. Using AI technologies, we process and transform this data to enable businesses, governments, and NGOs to make better decisions. | Z7 |
For those of you unfamiliar with the Esri Startup Program, the global program gives emerging businesses the tools to build mapping and location analytics capabilities into their products. Qualifying startups receive online services, software, training and support, content, and other opportunities to help them succeed. As part of the program offering, members have access to participate at Esri events such as the EPC, DevSummit, Esri UC, and more.
Some additional EPC highlights you should take note of include the following:
Preconference Workshops: A variety of pre-conference workshops will provide the inside scoop on product innovations, advances in GIS technology, and more.
Plenary Session: Listen to Jack Dangermond speak about Esri's vision for the future and how GIS is helping to reshape the world—creating exciting new opportunities for the partner community.
Sessions: Join Esri subject matter experts at breakout sessions revolving around key industries, the latest ArcGIS platform release, and tried-and-true best practices from the Esri business development teams.
Networking Socials: Reconnect with old friends and expand your network when you socialize with partners, distributors, and Esri teams.
Don't pass up this unique opportunity to inspire your peers and be a thought leader in the partner community. Join us at the 2019 Esri Partner Conference (EPC) and Developer Summit (DevSummit) in Palm Springs, California!
You must be a registered user to add a comment. If you've already registered, sign in. Otherwise, register and sign in.