What is Districting for ArcGIS?
Districting for ArcGIS is a free ArcMap/ArcCatalog add-on. Use it to create a districting plan through defined groupings of geographic data such as census tracts, ZIP Codes, and precincts. You can redraw political boundaries, set-up territories for sales efforts, define boundaries for voting, school, fire or police services, and analyze statistics.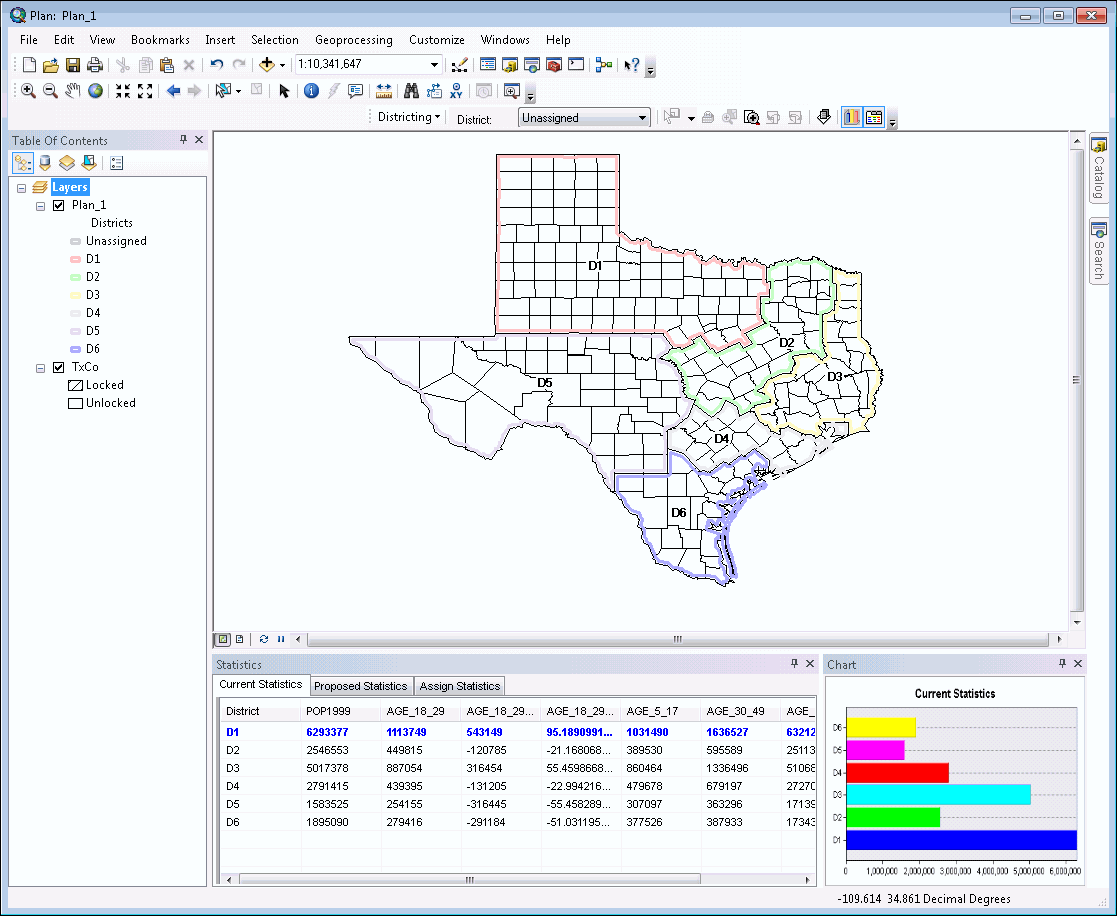 How does it work?
Here are the basic steps involved.
Establish base data
Create a districting plan by choosing your source geographic data (such as census area or blocks) and source attributes (such as total population, population by race or ethnicity).
Define groupings
Select source geography units and assign them to districts until the optimal target value is met. Lock units so they cannot be reassigned to a different district.
Edit plans
Organize, preview and edit districting plans with an easy-to-use interface. Provide alternative scenarios through fast configuration of geographic representation.
Analyze data
During districting, statistics are updated for each selection of source geography units. Use the Statistics Window to analyze population densities, housing breakdowns, income and race, and other data.
Create Output
Make a map output that comprises of the Map, Statistics and Chart. Add a title, north arrow, and other surround elements in the layout view. Print a hard-copy map, generate a PDF, or share a digital image of the plan.
Publish Plan
Share your plan as a layer package to ArcGIS Online so it can be viewed by other members of the community.
Keep an eye out for more Districting related content!