Mark as New

Mark as Read

Bookmark

Subscribe
Esri geographic information system (GIS) technology supports the planning phase of the intelligence cycle with tools that help you understand data collection requirements for current and planned disposition of assets. ArcGIS provides a multi-intelligence environment for integrated collection across all five intelligence disciplines. GIS should be the hub of your intelligence cycle, no matter which "INT" you are interested in. To illustrate just some of the power of ArcGIS, we are going to look at Phase 1: Planning and Direction, as it specifically pertains to foundational geospatial intelligence (GEOINT).
Planning and direction are accomplished through these main responsibilities:
• Identifying intelligence requirements
• Prioritizing intelligence requirements
• Validating the requirements
• Translating requirements into measurables or collectibles
• Preparing collection plans
• Issuing requests for information (RFIs)
• Deciding on a dissemination medium
ArcGIS creates the ultimate advantage by giving you the power to answer the most difficult questions:
• How do I know where to start?
• How do I make sure that what I am collecting is timely and relevant?
• How can I help my team work collaboratively so efforts are not duplicated?
• How can I effectively disseminate the intelligence the team has gathered?
GIS as a System of Record
The use of GIS as a complete system of record allows you to answer these questions more efficiently:
• What datasets do I have?
• Where are they?
• How current are they?
Many agencies see GIS as an analysis or map production tool, and rightfully so. But I want you to start thinking of GIS as a system of record—a fully electronic and searchable system that allows you to quickly answer the questions above. The image below represents the data holdings at many agencies. There is a lot of data—scattered among disparate datasets—and it's hard, if not impossible, to get any real value from it.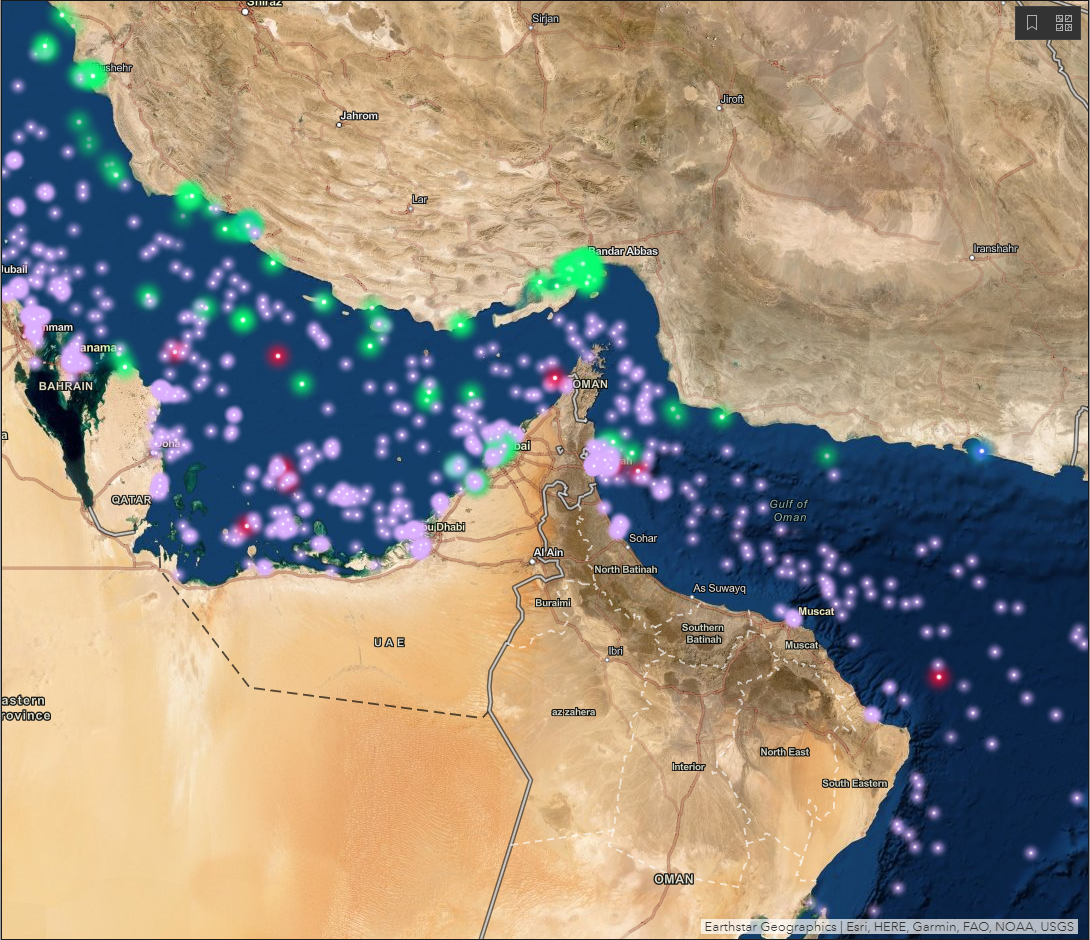 To illustrate this point further, I'd like to share an anecdote. My role as a data manager was to collect, organize, and deduplicate a client's data holdings. The client was a tech-savvy agency, so when I was told "it's all in shoeboxes," I assumed that meant, at worst, on a hard drive. I walked in the next morning to a big cardboard box brimming with shoeboxes of CDs, DVDs, and some hard drives! It turns out the saying was to be taken literally. This box was the agency's system of record.
Our solution was to use ArcGIS as the system of record and organize the data holdings spatially. As each dataset was cataloged, it was stamped out according to the boundaries and fed into a database. The boundaries were also updated with attribution; so at the click of a button, we knew what we had, where it was, when it was collected, and how much we had. The illustration below uses hexbins as an abstraction of the concept of spatial cataloging. No matter what boundaries you choose to use, the result is quantifiable, searchable, and actionable information.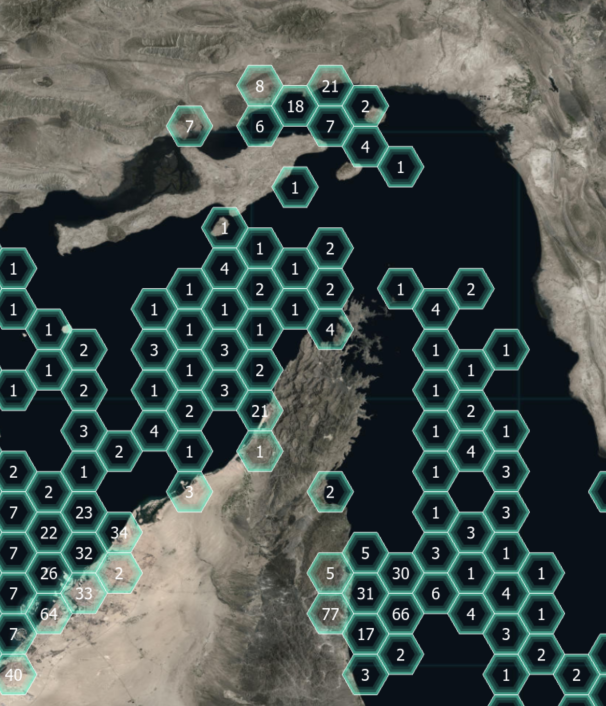 It is much easier now to give direction to the planning stage, as our recommendations are backed by quantified data. Now that we have our system of record set up, let's see how that same system can be used as a planning tool.

GIS as a Collection Planning Tool
Leveraging your GIS gives you powerful capabilities:
• Query your data holdings
• Visualize your data
• Add metadata to clearly denote the currency and authoritative level of the data holdings
• Clearly define your area of interest (AOI)
How do these capabilities help us in this scenario? The planning cycle begins with understanding what you have. By using the querying abilities in your GIS, you can easily find where you have data and then place that data on the map so you know exactly how much coverage you have. The metadata associated with the data holdings is also searchable, so you can determine which areas have holdings that need a refresh. You can also integrate data from other sources, such as conflict data, to narrow and clearly define your area of interest. Your AOI is not just a hunch; it is backed by data and research. This can go a long way in securing funding for your operation and providing justification to your decision-makers.

Conclusion
In this post, we see how ArcGIS as a platform gives you the power to complete many of the phase 1 requirements—all within a single system. You can identify and prioritize your intelligence requirements by aggregating your disparate datasets and query the data to understand which is in the most need of updating. Validating these requirements through visualization techniques to see the holes in your datasets gives you a new perspective on the data holdings, and further justification on where to set collection efforts. You then translate these requirements into specific areas for collection and generation of collection plans based on real-world geographic boundaries. In a future post, we will see how this same system can be used to generate and respond to RFIs and become the dissemination system of choice.
1 Comment
You must be a registered user to add a comment. If you've already registered, sign in. Otherwise, register and sign in.