New Contributor
Mark as New

Bookmark

Subscribe

Mute
Trying to use "iterate Datasets" to run multiple OD Cost Matrices. The "Iterator Datasets" isn't picking up my network datasets, meaning the first is not recognized in the iterator output, and no file name is stored in the "Name". I can't continue to make the model as the "Make OD Cost Matrix Layer" tool won't accept the placeholder "Dataset" as the input, and I can't set any parameters without an input. I've tried this with both shapefile derived ND's and geodatabase derived networks. Any ideas?
Thanks all-

2 Replies

Not applicable
Mark as New

Bookmark

Subscribe

Mute
Hi Raegan,
Is you iterator set up specifically for Network datasets? There's a parameter Dataset Type and we can specify only Network Datasets. Is that set?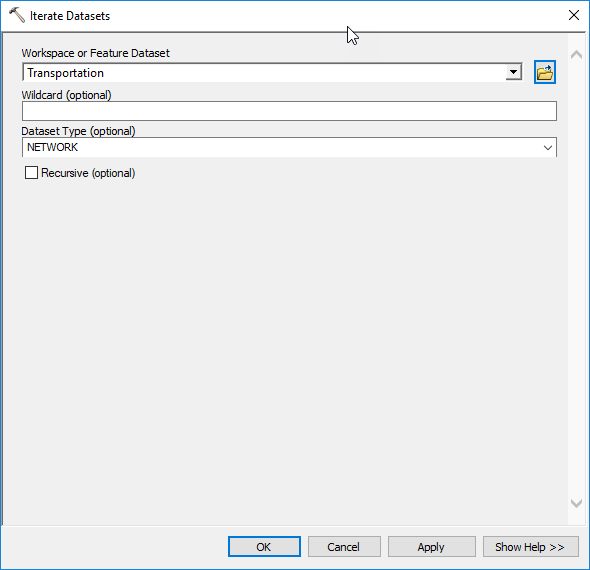 If so, can we run the iterator once and see if that allows the output to be the input for Make OD Cost Matrix Layer?
Fingers crossed!
Best,
-Lauren

New Contributor
Mark as New

Bookmark

Subscribe

Mute
My bad, should have included that I did test the Dataset Type parameter. All it does is change the place holders in Name and the output to NETWORK and behaves the same way with the Make OD Cost Matrix Tool. (doesn't allow as input)