Highlighted

Regular Contributor
Mark as New

Bookmark

Subscribe

Mute

Email to a Friend
I am using SQL Server Express 2008 R2, ArcGIS Server 10.1, ArcSDE 10.1.
I created a new SDE Geodatabase with Feature Classes. I want to load data from existing Feature Classes in a File Geodatabase. When I right-click the feature class, choose Load, in the SDE Geodatabase, as the data is loading I get the attached error message.
The result is no data gets loaded into the feature class.
I have another, already existing, SDE Geodatabase which when I load data into it's feature classes it works with no problem.
Any ideas on what could be wrong?
2 Replies
Highlighted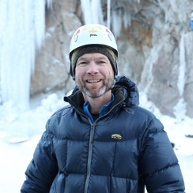 Esri Frequent Contributor
Mark as New

Bookmark

Subscribe

Mute

Email to a Friend
Timothy -
A few questions for you:
1. By chance, is the Feature Class stored in a Feature Dataset? If so, did you alter the projection of the Feature Dataset recently? How? May be related to NIM084357.
2. Do you have any relates and/or attachments created on this feature class? If so, remove the elements, load the data, and rebuild the elements.
Regards,
Robert LeClair
Esri-Denver
Highlighted

Regular Contributor
Mark as New

Bookmark

Subscribe

Mute

Email to a Friend
No it is not a Feature Dataset. They are all Feature Classes.
When I originally set up my Feature Class Schemas using X-Ray Geodatabase. This was done in a File Geodatabase. It defaulted all the projections to WGS84. I changed them to CSPS NAD83 Zone 3 Feet. After this I copied them into my empty SDE Geodatabase. When I tried to load data into each Feature Class I got the error I mentioned earlier.
However, the problem seems to have been fixed.
I loaded all my data for each Feature Class in a separate File Geodatabase. Then copied these Feature Classes into my empty SDE Geodatabase. No problems. To test if I could now load data into a Feature Class while inside my SDE Geodatabase. I then created a new Feature Class inside the SDE Geodatabase. Loaded data into it. No problems.
Not sure why I could not reproduce this problem.
I also rebooted our GIS Server twice. Maybe this caused the problem to go away. Like the experts say...if all else fails...reboot!
thanks for the help.
Timothy -

A few questions for you:

1. By chance, is the Feature Class stored in a Feature Dataset? If so, did you alter the projection of the Feature Dataset recently? How? May be related to NIM084357.
2. Do you have any relates and/or attachments created on this feature class? If so, remove the elements, load the data, and rebuild the elements.

Regards,

Robert LeClair
Esri-Denver