New Contributor II
Mark as New

Bookmark

Subscribe

Mute
Hello all,
I keep getting Error 000468 when attempting Merge, Append, or Union protocols using polygon based features (shapefiles).The polygon features were made with a 'use ratio policy' for some fields. All have the same schema, which I re-verified. After getting the Error 468 message ("input shape types are not equal") I also verified all 'Shape*' field values in all features and all are the same (Polygon).
I am using ArcMAP 10.3.1 on a Lenovo W530 laptop. What could be happening?
Thanks,
Enrique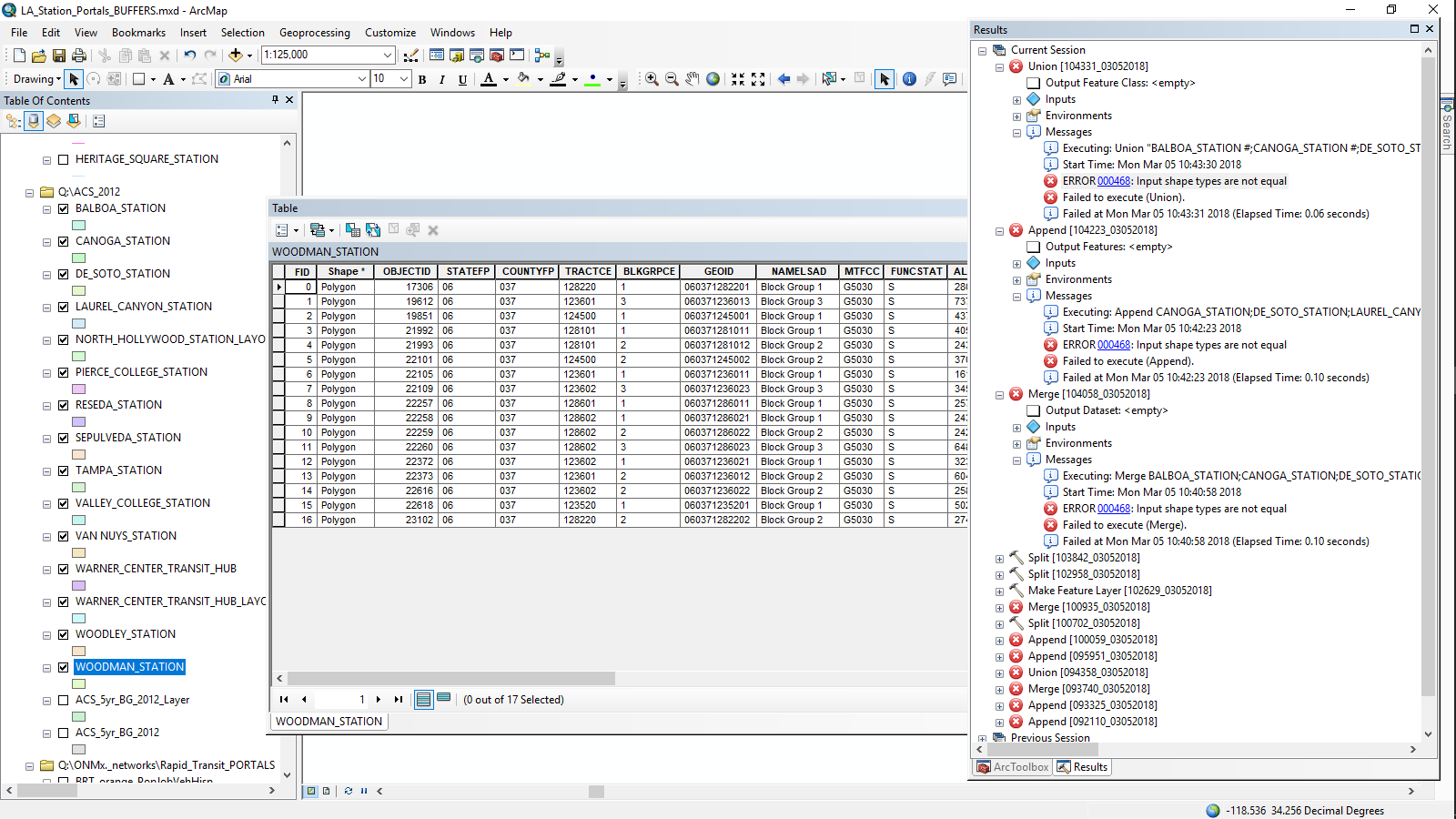 1 Solution

New Contributor II
Mark as New

Bookmark

Subscribe

Mute
Dan, thank you for your help. The problem was the presence of another feature class, line type, in the same map but turned-off, with the same file name. I detached the line features shapefile from the map workspace (and will change its name as well); now the Merge protocol works fine. The Multipart-to-Singlepart tool was very helpful though in identifying the problem.
7 Replies