New Contributor
Mark as New

Bookmark

Subscribe

Mute
Hello. I have a question. I own two computers with two separate ArcMap 10.3.1. I have a geodatabase on the one computer with my different feature classes and i want to transfer the whole geodatabase to the new computer with the same feature classes. However when i am in arc catalogue or arcmap and i click on the geodatabase to export to geodatabase multiple it turns my feature classes to shapefiles.
Is there a way to maintain the hierarchy within the feature classes?
I tried to copy and paste and it wouldnt allow me.
Do i create a new geodatabase in the new comp and export one feature class at a time to add in it? isnt there a way to transfer the entire geodatabase to the new comp?
Thank you
Also I am still new at GIS so if i seem unclear please let me know.
3 Replies

Esri Frequent Contributor
Mark as New

Bookmark

Subscribe

Mute
What license level of ArcGIS Desktop are you using? You mention that you are using 10.3.1
Was there an error when you tried copy & paste? If so, please paste a screenshot.
--- George T.

MVP Frequent Contributor
Mark as New

Bookmark

Subscribe

Mute
Typically one just copies the whole File Geodatabase and it retains its structure/feature classes.
One option to try in moving it would be to convert the File Geodatabase to a zip file, copy the zip across, then Unzip it at the destination. However, I suspect that as George_Thompson-esristaff indicated, there probably is something going on with the the new computer. Did you get an error or any other symptoms beyond what was mentioned so far?
Chris Donohue, GISP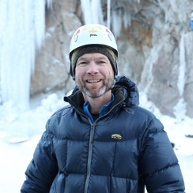 Esri Notable Contributor
Mark as New

Bookmark

Subscribe

Mute