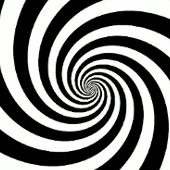 by
vonmoosa

MVP
Mark as New

Bookmark

Subscribe

Mute

Email to a Friend
I'm trying to display the value of 1 or 2 fields based on the input of another.
arcpy.CalculateField_management(inPoints, fieldName10, "my_func(!RdType!, !Address!, !BENQUA! )", "PYTHON_9.3", "def my_func(val, fld1, fld2):\\n if val in ('Pr'):\\n return fld1 & " " & fld2\\n else:\\n return fld1")
1 Solution

MVP Esteemed Contributor
Mark as New

Bookmark

Subscribe

Mute

Email to a Friend
Anthony... did you try the field calculator expression to make sure it works? And if it does, you can triple quote to get the correct formatting and indentation.
For example (untried)
# ---- tried once


val 

=

 

'a'


fld1 

=

 

'b'


fld2 

=

 

'c'





def

 

my_func

(

val

,

 fld1

,

 fld2

)

:


    

if

 val 

in

 

(

'Pr'

)

:


        

return

 fld1 

+

 

" "

 

+

 fld2
    

else

:


        

return

 fld1
    

my_func

(

val

,

 fld1

,

 fld2

)




'b'





# ---- then recall the function from command line and triple quote




#




"""def my_func(val, fld1, fld2):
    if val in ('Pr'):
        return fld1 + " " + fld2
    else:
        return fld1
"""




'def my_func(val, fld1, fld2):\n    if val in (\'Pr\'):\n        return fld1 + " " + fld2\n    else:\n        return fld1\n'





# ---- or 





"""
def my_func(val, fld1, fld2):
    if val in ('Pr'):
        return fld1 + " " + fld2
    else:
        return fld1
"""




'\ndef my_func(val, fld1, fld2):\n    if val in (\'Pr\'):\n        return fld1 + " " + fld2\n    else:\n        return fld1\n'

‍

‍

‍

‍

‍

‍

‍

‍

‍

‍

‍

‍

‍

‍

‍

‍

‍

‍

‍

‍

‍

‍

‍

‍

‍

‍

‍

‍

‍

‍

‍

‍

‍

‍

‍
4 Replies