Mark as New

Mark as Read

Bookmark

Subscribe

Email to a Friend
Una sección que es muy útil en #AGOL es utilizar el Arcade, esto nos permite tener a mano un sin número de funciones que se están ejecutando con nuestro mapa web. Lo mejor es que no hay que ser programador para realizar un cambio que beneficia de gran medida nuestro mapa.
La simbología a veces se nos complica ya que los elementos son muchos y llegan a saturar la pantalla. Esta es la configuración que deseamos quitar.
Tenemos que tener un mapa hecho con algún elemento desplegándose.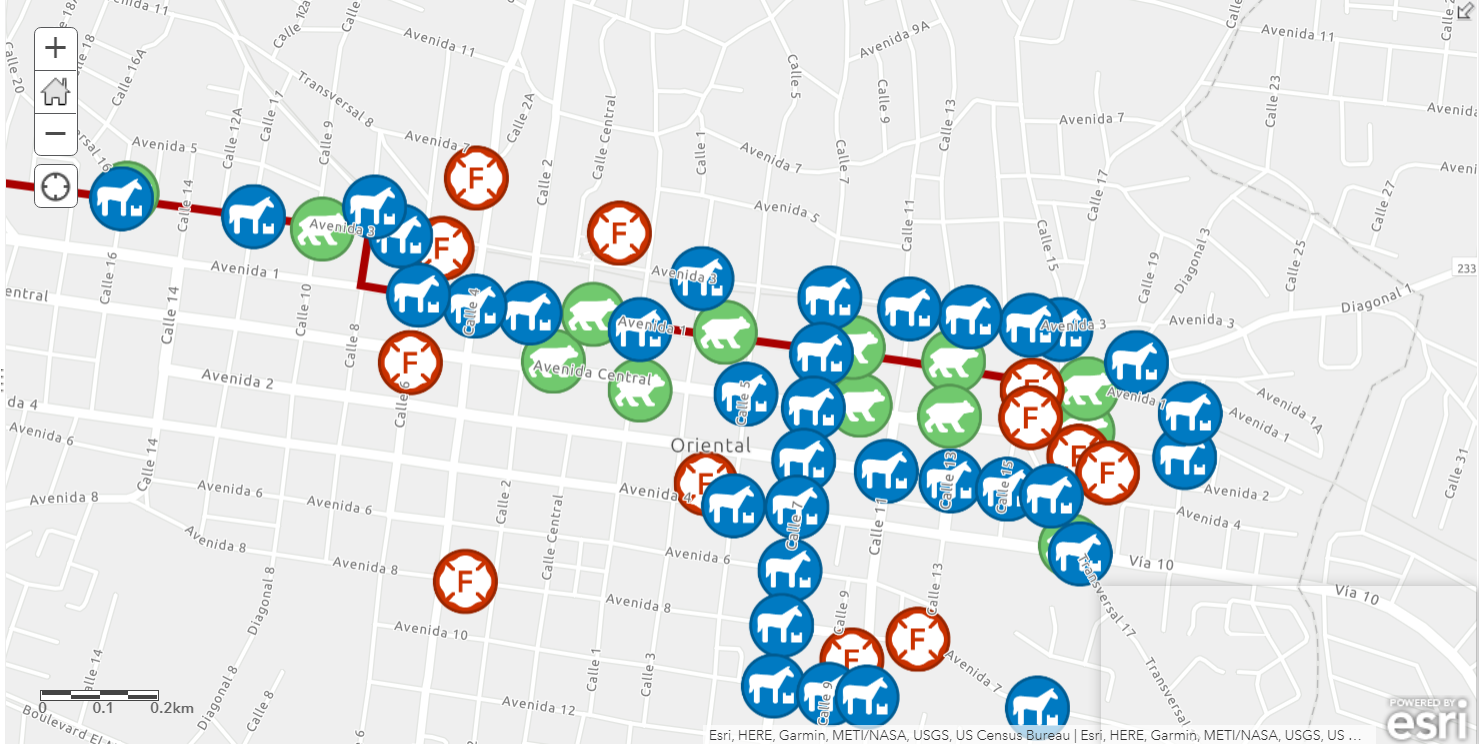 Como podemos ver en este mapa todos los puntos se notan a esta escala sobrepuestos.
Primero en nuestro mapa vamos a la simbología

, ahí nos desplazamos hacia donde se encuentra la opción de seleccionar un atributo para mostrar y la opción 1 seleccionamos por "Nueva expresión"

En este caso, la simbología tiene una restricción a los 19073, esto quiere decir de después de esa escala no se muestra. Lo que haremos es hacer la restricción en 2 partes:
De 19073 hasta 4515 con un tamaño de 15 pts.
De 4514 hasta 1 con un tamaño de 30 pts.
var vs=$view.scale

When (vs<=19073&&vs>=4515,15,
vs<=4514,30,
1)
Aquí lo que decimos es que creamos una variable con nombre vs, para no estar escribiendo $view.scale cada vez que necesitamos esa propiedad.
Cuando vs sea <= X y vs >= Y entonces asigne 15.
y el resto es que sea menor a Z entonces asigne 30.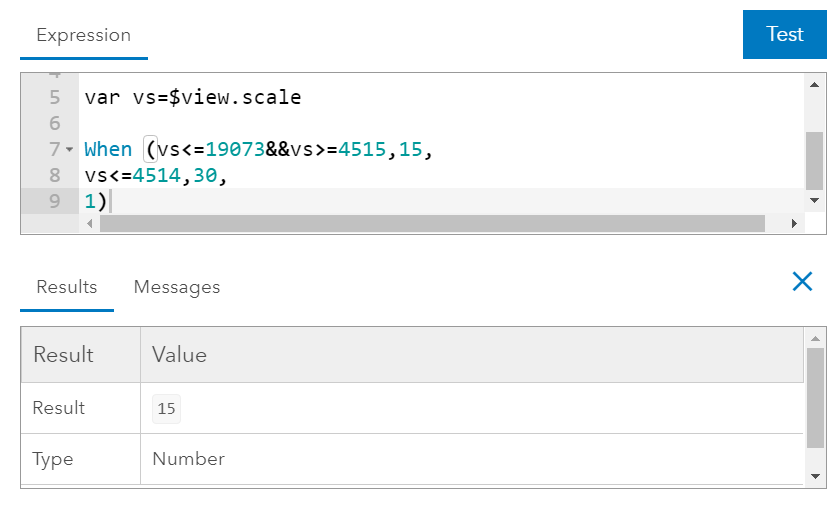 Si damos al botón de Test nos indica el resultado de esta operación. Damos a Ok guardamos y ahora vamos a colocar el símbolo que deseamos.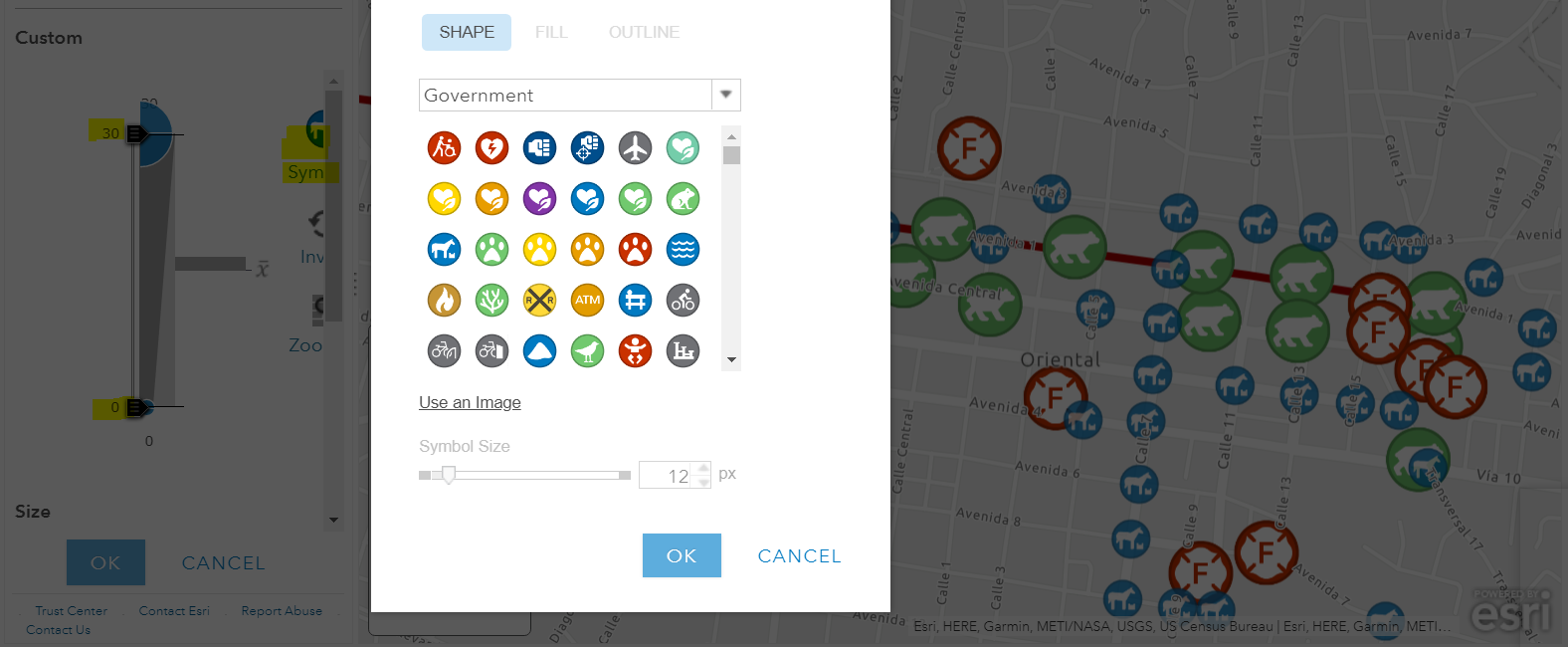 Recordemos eso sí que el máximo es 30 y el mínimo 0 si fuera mayor aquí se puede subir ese tamaño sino simplemente le asignaría el mayor tamaño que tiene. Se selecciona el elemento que se desee y ahora veremos el resultado.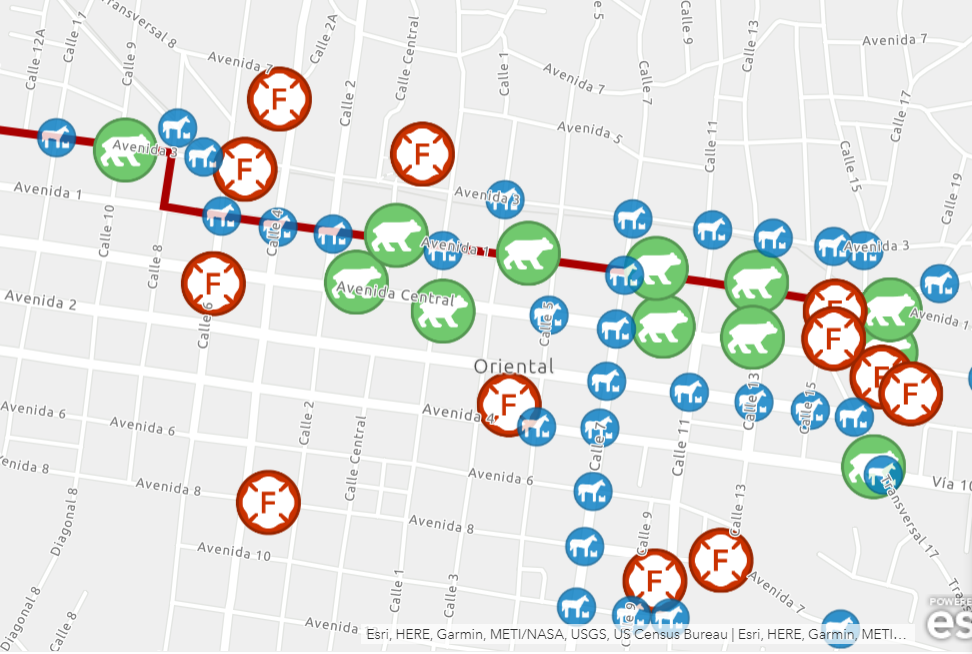 En principio todos los elementos tenían el mismo tamaño, ahora vemos como los caballos se acomodan mejor a una mayor escala, debemos de hacer lo mismo con los otros elementos.
Espero les funcione en sus mapas y cualquier consulta en los comentarios.
Información extra para su diversión:
You must be a registered user to add a comment. If you've already registered, sign in. Otherwise, register and sign in.