Mark as New

Mark as Read

Bookmark

Subscribe

Email to a Friend
The Trust for Public Land Senior GIS Web Manager Opportunity
I just had to post this as a blog piece, because it is rare when a job like this comes up. I've admired TPL for years. They are responsible for establishing parks and open space in states across the country! And if you haven't been watching what they do with GIS to help make that happen, then you should check out these sites. TPS's ParkScore​ makes headlines every year when they publish their big city park rankings. Nothing like a little peer pressure to energize communities to create more parks! And then there is ParkEvaluator​ to help park managers create alternative plans for park placement driven by performance metrics. They have probably helped establish a park near you. They built a nice web map to help you explore their work.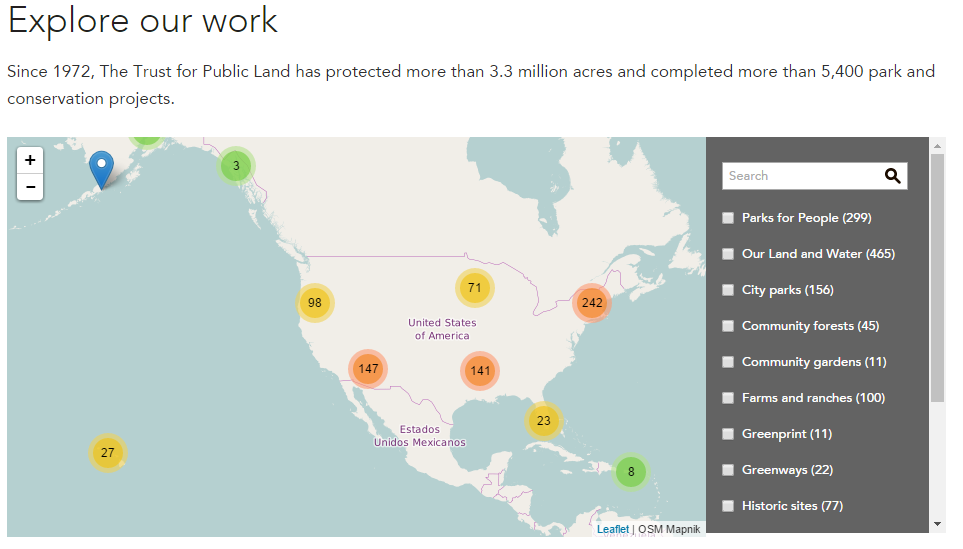 ​
If you'd like to help them continue this great work, TPL is looking for a person who has the following:
1) a passion about the power of GIS and internet mapping
2) a desire to work for conservation organization who's mission is to make a difference through a "land for people" mission
3) strong knowledge of Web/GIS technology and a talent for creating great looking web apps
4) strong project management skills and a love to keep up with new directions in the field
5) and great teamwork skills
If you are interested in helping TPL with creating and protecting great places for people that also protect the environment, check out the job description here: http://www.tpl.org/about/jobs/sr-gis-web-manager[tpl.org]
Happy web mapping.
You must be a registered user to add a comment. If you've already registered, sign in. Otherwise, register and sign in.