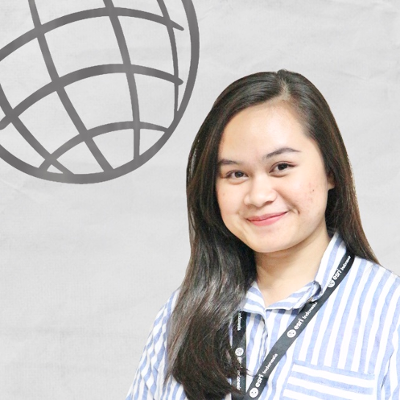 Mark as New

Mark as Read

Bookmark

Subscribe

Email to a Friend
Halo ArcNesian!
Di post kali ini, ArcMin akan membahas bagaimana caranya melakukan instalasi dan konfirgurasi untuk Portal for ArcGIS versi 10.8. Sebelum melakukan instalasi dan konfirgurasi, ArcNesian harus memahami mengenai System Requirements untuk Portal for ArcGIS itu sendiri dan dapat dibaca pada Dokumen Esri di Portal for ArcGIS 10.7.x system requirements—ArcGIS Enterprise system requirements.
Setelah memahami System Requirements, mari kita teruskan langkah-langkah untuk melakukannya!
Buka file installer pack Portal for ArcGIS 10.8, lalu klik Setup.exe. Setelah windows Portal for ArcGIS 10.8 Setup muncul, klik Next.
Ketika windows Master Agreement muncul, ArcNesian dapat mencentang bagian I accept the master agreement lalu klik Next.
Lalu pilih destinasi folder penyimpanan dari file installer tersebut, jika ingin lokasi penyimpanan secara default terletak pada C:\Program Files\ArcGIS\Portal\, klik Next.
Pilih pula destinasi folder direktori untuk menyimpan data log, index, dan temporary, jika ingin lokasi penyimpanan secara default pada C:\arcgisportal\, ArcNesian dapat klik Next.
Masukkan nama akun dan password untuk Portal for ArcGIS. Jika ArcNesian memiliki file konfigurasi, pilih I have a configuration file with the account information generated by a previous run of this setup. Lalu klik Next.
ArcNesian dapat menyimpan hasil konfigurasi akun seperti yang sudah disebutkan diatas dengan memilih Export configuration File. This file should be placed in a secure directory. Lalu pilih lokasi destinasi dari file konfigurasi tersebut dan klik Next.
Instalasi akan siap dilakukan, klik Install.

Ketika proses instalasi sudah selesai, klik Finish dan akan secara otomatis masuk ke web-browser dan terbuka laman https://localhost:7443/arcgis/home untuk membuat portal yang baru, dan klik Create New Portal.
Pilih license untuk Portal for ArcGIS 10.8 yang memiliki format .json, lalu klik Open, dan setelah terpilih klik Next.
Buat Initial Administrator Account, dengan memasukkan username dan password yang ArcNesian inginkan, lalu pilih User Type sebagai Creator. Akun ini berguna untuk membuka Portal for ArcGIS. Isi informasi akun ArcNesian hingga Security Question beserta jawabannya, lalu klik Next.
Pilih folder untuk direktori konten ArcNesian, jika ingin default maka lokasinya adalah C:\arcgisportal\content
Periksa kembali kesimpulan dari konfigurasi tersebut, jika sudah, klik Create, dan tampilan Account Created akan muncul.
ArcNesian dapat melakukan Sign In pada Portal for ArcGIS yang sudah dilakukan instalasi dan konfigurasi.
Selamat mencoba!
Sekian post kali ini, jika ada pertanyaan silahkan ArcNesian menghubungi tim support Esri Indonesia melalui Esri Indonesia Technical Support (support@esriindonesia.co.id)
You must be a registered user to add a comment. If you've already registered, sign in. Otherwise, register and sign in.