New Contributor III
Mark as New

Bookmark

Subscribe

Mute

Email to a Friend
Hello,
I'm not sure this is how it has always been but recently the geocoder/search widget does not honor my pop-up configuration on searches. I configure the widget to search on a feature layer, specifically address points, which I have configured the pop-up in the web map. When you search on an address and select the specific address, the map drills down to my location and shows a different pop-up to what I configured in the web map. Has anyone else run into this problem?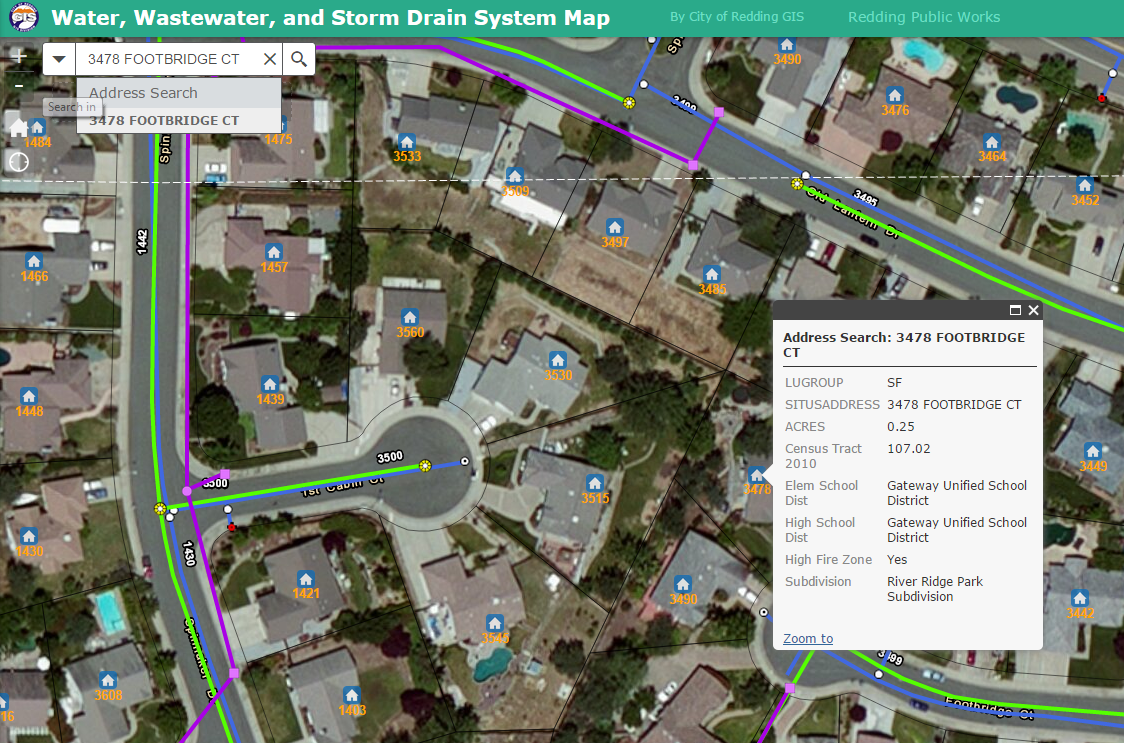 The actual popup configuration below. Notice the search result does not show all the same fields. Additionally some of the field names are not camel case. Also I would rather not repeat the address in the top graphic. I have checked different locations and I can't seem to find a place to configure the fields that show in the search pop-up box?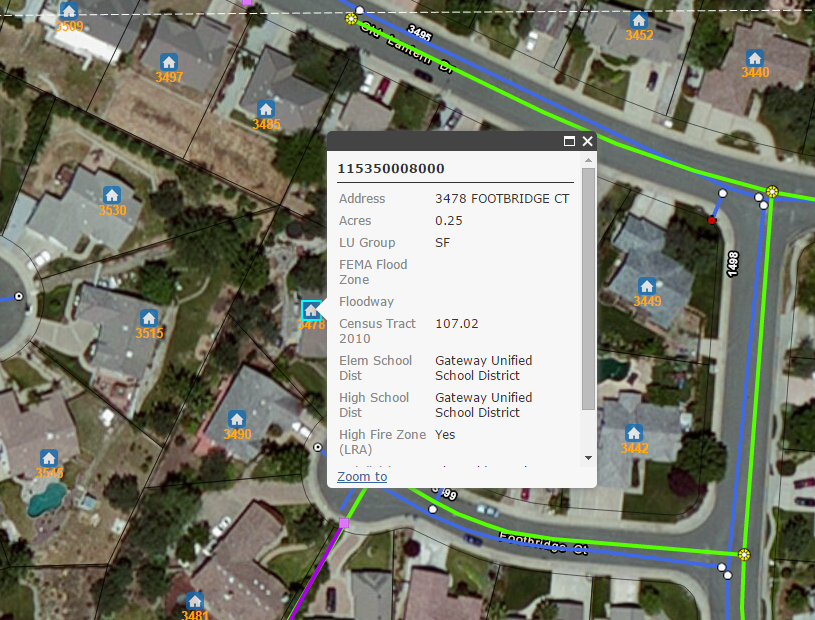 Thank you for any assistance.
1 Solution

New Contributor III
Mark as New

Bookmark

Subscribe

Mute

Email to a Friend
Thank you for the responses.
I think I know what is going on and I feel silly not realizing this sooner. When I perform searches on my stacked address point layer which also contains some generic overlay data, If I have null values for a particular field the pop-up for my search results is being smart and not showing me the field or the null value.
What I need to do, is go back to the feature class in ArcMap and populate the null values with some sort of value whether it be a "No" or "Not Applicable" in order to get consistent pop-ups between what I configured in the web map and what I see from the search results pop-up.
If you would still like to see for yourselves, here is the rest end point to the feature layer.
http://services2.arcgis.com/3cLBYFivUvlzVu0H/arcgis/rest/services/ParcelReport/FeatureServer/0
7 Replies