New Contributor III
Mark as New

Bookmark

Subscribe

Mute
Hello,
I'm encountering a problem where I'm unable to add my web map to Web AppBuilder. I currently am running Web AppBuilder on a remote machine (ie, this is the machine where I'm running the startup batch file). On this remote machine is also where ArcGIS for Server 10.4.1. is installed. I'm hosting several Feature Services on Server. I've created my Web Map in ArcGIS Online, and, at the moment, the only layer I have in my Web Map is one of the Feature Services that is on Server (I added the feature service to my web map by going to my web map in ArcGIS Online, clicking on 'Add', then 'Search for Layers' in 'A GIS Server', then specifying the path to the content within ArcGIS Server and adding the relevant feature service).
The Feature Service is loaded to my Web Map fine and I'm able to click on features to display pop-ups and change symbology, etc. But when I attempt to bring this Web Map into Web AppBuilder, I get the following message: 'The layer, [layer name], cannot be added to the map.' Screen shot below:
If I click on Ok and try it again, I no longer get the message, but the layer still isn't added: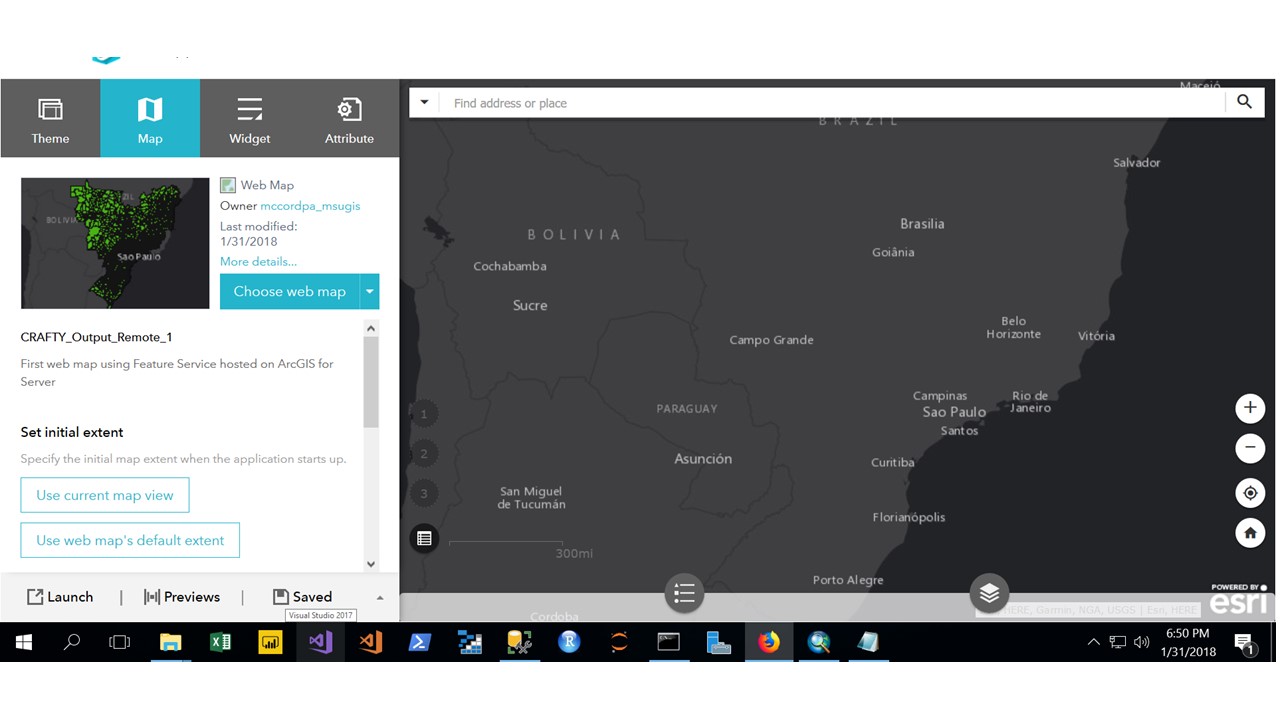 As you can see, the thumbnail in the upper-left is displaying the contents of the Web Map (it's a clip of many Brazilian municipalities).
The Web Map is shared to the public. And I've tried to isolate things to one machine (Server, Web AppBuilder) to avoid permissions problems.
Any help would be greatly appreciated. Thank you.
1 Solution

MVP Esteemed Contributor
Mark as New

Bookmark

Subscribe

Mute
Paul,
I Highly discourage the use of IP or LocalHost when configuring a web map. You should use the machine name.
5 Replies