Regular Contributor
Mark as New

Bookmark

Subscribe

Mute

Email to a Friend
I am using web Appbuilder v.1 and when I identify on multiple layers I get a popup box that has an arrow to cycle through the identified features.
The problem is that when I click on the arrow to go to the next identified result the size of the box changes and the next arrow moves either up or down. It looks like the box is adjusting its size from the center. So when you go from a big box to a small box the top and bottom condense towards the middle. I also noticed this same behavior on ArcGIS online.
Is there a way to only have the bottom slide up or to automatically have a set size so there is no adjustment on the box size as results are cycled through?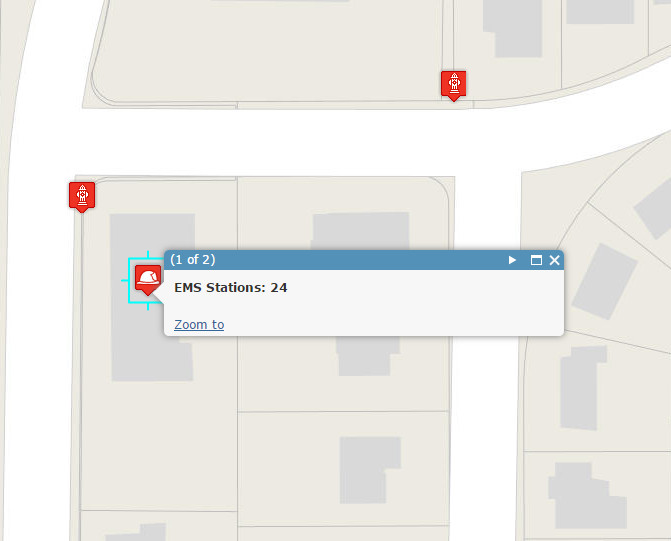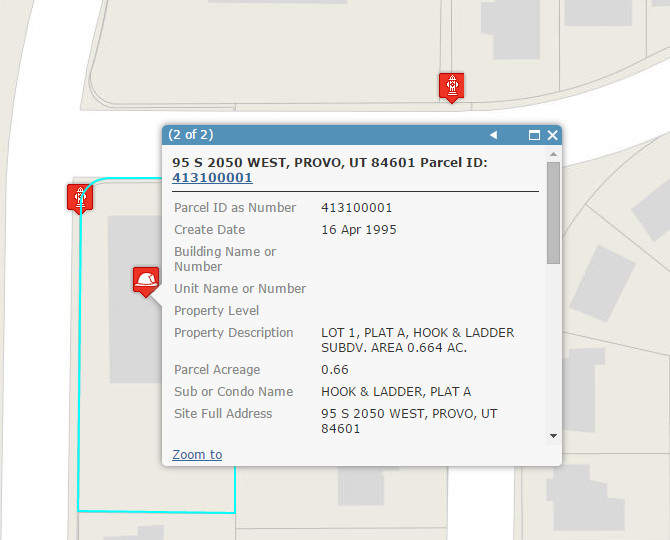 I have noticed this esri javascript example to kinda work the way I was thinking Popups with related records
It has the arrow pointing to the selected feature at the top of the popup. (as a side note it works once you got to the second selected feature)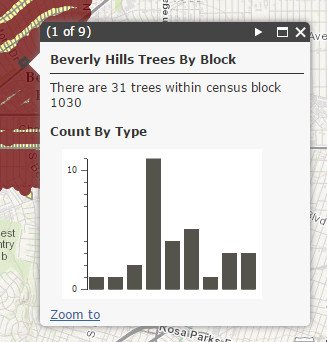 1 Solution

Occasional Contributor III
Mark as New

Bookmark

Subscribe

Mute

Email to a Friend
Hey Stan,
I put it right at the end of the function. Also, note that I edited MapManager.js file in my app folder, NOT the MapManager.js file in the client\stemapp folder.
resetInfoWindow: function() {
        if (!this.previousInfoWindow && this.map && this.map.infoWindow) {
          this.previousInfoWindow = this.map.infoWindow;
        }
        if (!this.mobileInfoWindow && this.map && this.map.root) {
          this.mobileInfoWindow =
          new PopupMobile(null, html.create("div", null, null, this.map.root));
        }
        if (jimuConfig && jimuConfig.widthBreaks && this.previousInfoWindow &&
          this.mobileInfoWindow) {
          var width = jimuConfig.widthBreaks[0];
          if (html.getContentBox(jimuConfig.layoutId).w < width && !this.isMobileInfoWindow) {
            this.map.infoWindow.hide();
            this.map.setInfoWindow(this.mobileInfoWindow);
            this.isMobileInfoWindow = true;
          } else if (html.getContentBox(jimuConfig.layoutId).w >= width &&
              this.isMobileInfoWindow) {
            this.map.infoWindow.hide();
            this.map.setInfoWindow(this.previousInfoWindow);
            this.isMobileInfoWindow = false;
          }
        }
  // MOD - 2015-03-03
  this.map.infoWindow.resize(360,280);
      }
Hope this helps,

Warren
11 Replies