New Contributor III
Mark as New

Bookmark

Subscribe

Mute
I have a distribution loop that consists of the following (see diagram below for reference):
2 feeders coming from substation circuit breakers
3 pieces of Vista switchgears, each consisting of 6 switch positions and 4 radial feeders. All 3 switchgears are connected by tie feeders.
Switch positions are labeled by Device Status (Open/Closed), conductors are labeled by From Device Terminal-To Device Terminal.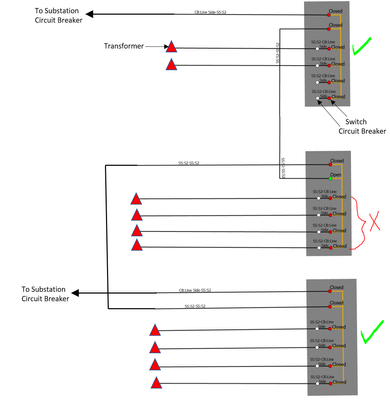 I have performed successful upstream traces on all feeders coming in and out of the top and bottom switchgears, both of which have a feeder coming in from the substation circuit breaker. For the 4 feeders coming out of the middle piece of switchgear the traces complete but have unexpected results. The expected result would be back to the busbar, up to the closed switch, then to the south piece of switchgear (SS:S2-SS:S2), then along the feeder going back to the substation circuit breaker. Instead, it is picking up additional feeders from downstream breakers and including them in the results. The extra feeders getting picked up all terminate at transformers.
I've included the results of these 4 feeders below for reference. I have messed with the From Device Terminal-To Device Terminal attribute values but have not produced the desired results. Any thoughts on how I can get the correct trace results is much appreciated!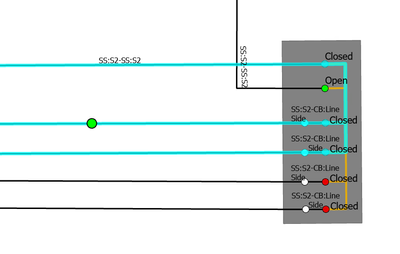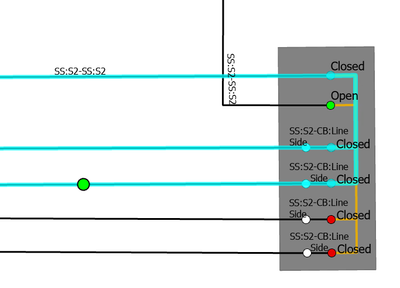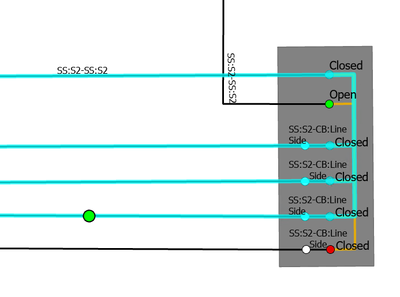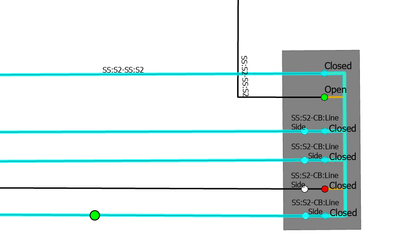 4 Replies