Esteemed Contributor
Mark as New

Bookmark

Subscribe

Mute
ArcGIS Pro 2.6: How to figure out where to store point\line elements of a utility network,
As 3 point layers (assembly, device, junction) and other 2 line layers (line, subnetline) are created by default for a utility network, I couldn't figure out where to store point\line elements.
For example, based on what we choose to store a particular point layer either on assembly, device, or junction?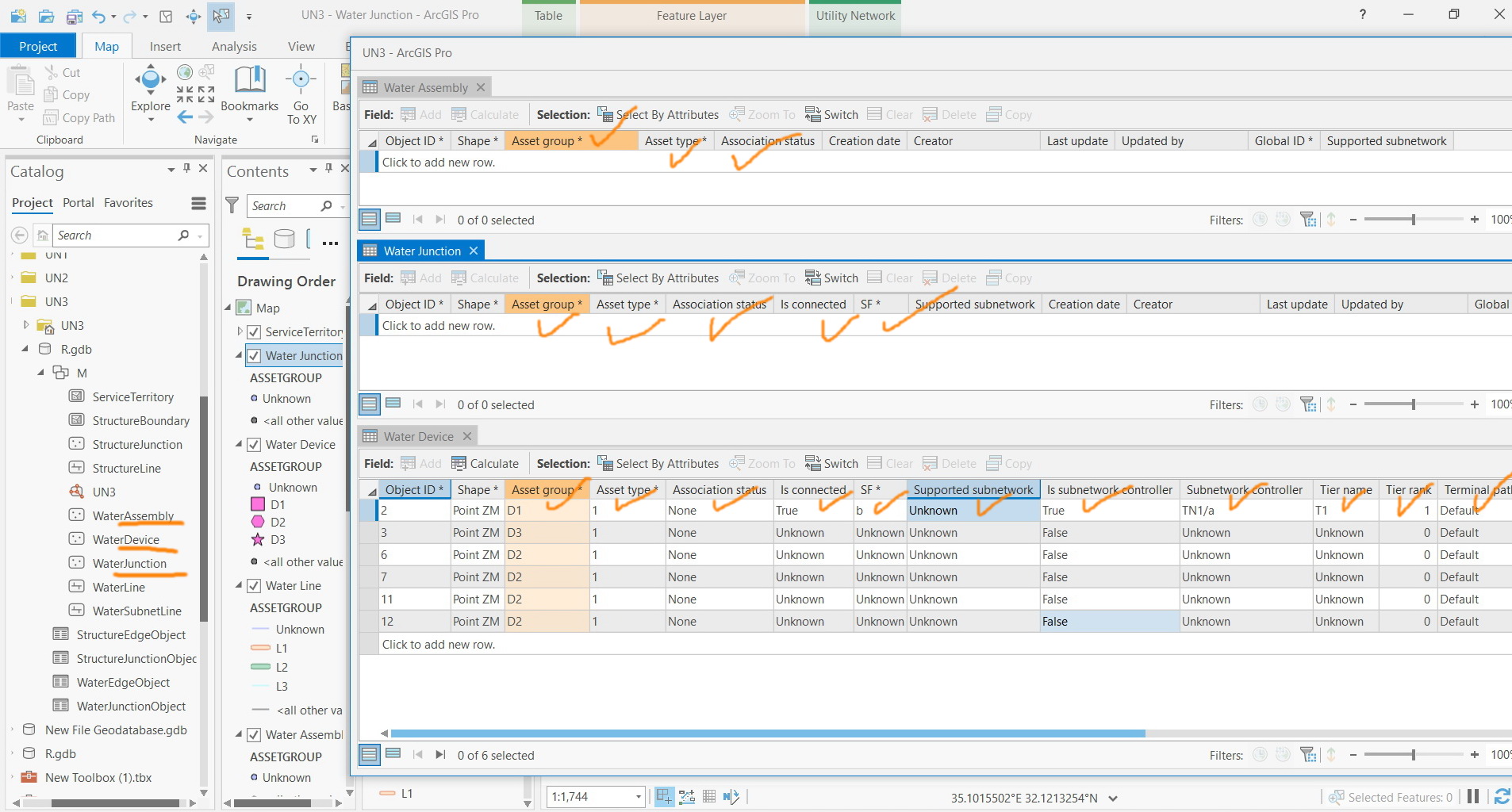 ----------------------------------------
Jamal Numan
Geomolg Geoportal for Spatial Information
Ramallah, West Bank, Palestine

1 Reply

Not applicable
Mark as New

Bookmark

Subscribe

Mute
hi Jamal NUMAN,
This is a typical UN data modeling exercise and it purely depends on the operational/functional behavior, traversability, and characteristics of the asset that you are going to model it.
Generally, the following are the guidelines -
Junctions - non-terminal assets which do not control the flow of the commodity flowing through it but required to continue or divert or split the flow
Devices - terminal assets that control the flow or direction of the flow, also act as a source to the commodity flow
Assembly - a group of electric assets we can buy them as a single product from the commercial market.
For more details, please refer - Modeling a water utility network—Design Pattern | ArcGIS Solutions for Water
Hope this will help you.