New Contributor II
Mark as New

Bookmark

Subscribe

Mute
Hi Everybody,
I'm having an issue with the Pull data function for calculating Geopoints. i have a pull data table with the list of coordinates for each station to minimize the GPS inaccuracy in the plant area. but i the calculation sometimes get overwritten by device GPS data. i found out that my excel data dump from Survey123 have an extra X and Y field at the end with Coordinates coming from the device location(and sometimes from the calculate function).
i don't understand what trigger the form to use the device location rather than the value in calculation field !?
below screen shots show how i collect the data in XLS form and the second screen shot shows the result of the data collection in data export from Survey123. the Locationcalculationfiled (R) clearly shows that pull data function works fine and but then i have x and y field at the end of the data export which are not always a match and sometimes use device gps location. the feature point layer in AGOL is also uses that X.Y coordinate and hence create a wrong feature point dataset.
i have the collected data then viewed in ArcGIS Operation Dashboard where i released the feature layer uses the X,Y field at the end of the data from Survey123 to create the point data.
Happy to attached XLS from if required.
james tedrick‌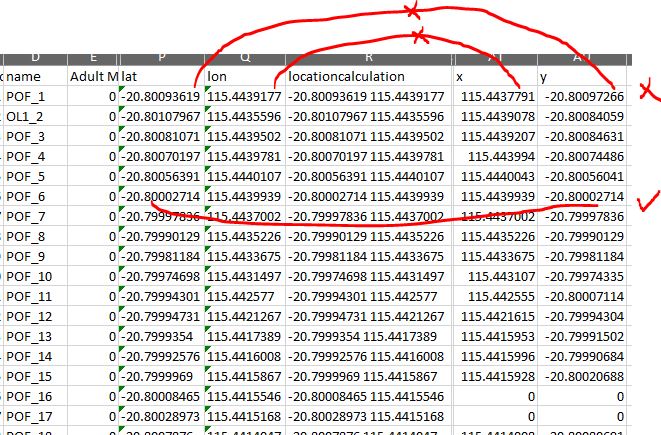 4 Replies