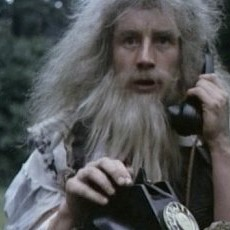 New Contributor III
Mark as New

Bookmark

Subscribe

Mute
Hello-
I have a sign inspection form that incorporates cascading selects across three nested repeats. Depending on the type of inspection selected (which corresponds to the type of structure), the user is provided a filtered list of structural elements. Depending on the element they then select, they're provided a filtered list of relevant element defects to assess.
Although the cascading selects work just fine, and the form also locks the number of repeated element and defect records depending on the previous selection, I haven't yet figured out a way to prevent users from accidentally selecting either the same element or same defect twice.
I do have an "assessed defects" checklist question (read-only "select_multiple" question, uses the join() function) visible for each element: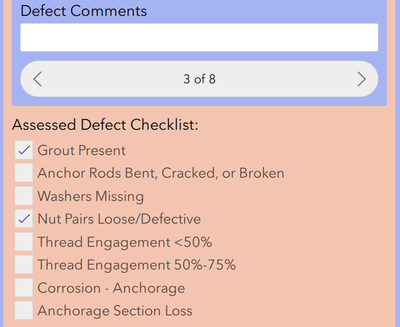 ... and a similar "assessed elements" checklist for the entire inspection itself, but this method still requires user oversight, and if an element or defect is repeated, I don't know how to indicate to the user specifically which choice was erroneously selected twice.
Is there a way to remove options from the initial "select one" questions for subsequent repeated records based on what's already been selected? That ability would eliminate this possibility for user error and ensure that each element and their corresponding defects are assessed only once.
Thank you for any assistance!
Galen S.
Minnesota Dept. of Transportation
11 Replies