New Contributor
Mark as New

Bookmark

Subscribe

Mute
Hello,
I am drafting a survey with connector. Once i have the need the users to revisit answers already given i activated the INBOX.
When i open the survey, in the mobile app (once browser version does not works with this feature) i have 2 problems that needs your help:
1) All the information given inside a REPEAT CYCLE does not load, giving the wrong idea that any data had been introduced; UPDATE: with the bind::esri:parameters set to query allowUpdates=true in the row of Begin Repeat it works, except for IMAGE field types.
2) Any IMAGE field that i have, the given image does not show up immediately, it only shows the name of the file of the given image, which is not user friendly, after all the given answers.
So the support i request is if there is any way to sort out these situations, information inside REPEAT cicle and IMAGE show immediately and not the file name at the end of the survey.
Thanks in advance for your support
Telmo
2 Replies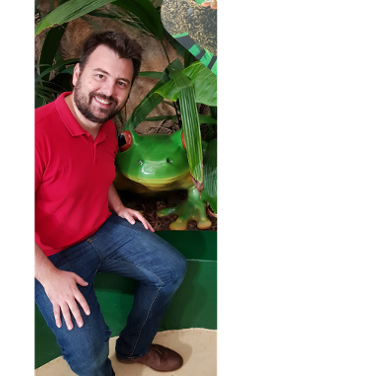 Esri Contributor
Mark as New

Bookmark

Subscribe

Mute
Hi,
This is a known limitation on existing features in the Inbox. Survey123 does not have the functionality to edit existing images in the repeats, nor are they downloaded when the feature is in the Inbox.
There is a interesting thread on this here.
What we have done in the past is to download the images from the feature services and store them in the cloud, Azure in this case but any storage could be used that allows access to the images through some sort of link. A field in the repeat records is then populates with the image's URL so that the user can open the link and view the relevant image.
Hope this helps.

by
DeonLengton

Esri Contributor
Mark as New

Bookmark

Subscribe

Mute
Hi Telmo
The functionality to "View and add image attachments for existing features (via the inbox)" is now available in the Early Adopter program of Survey123: Early Adopter
"One of the most requested features for the Survey123 field app is the ability to view and edit (add, update, and delete) feature attachments via the inbox. This feature requires a significant development effort and we have started a phased approach towards full support.
The initial phase will be limited to viewing and adding image attachments only (excluding signature appearance), and is now available for testing in the latest 3.13 beta builds. Currently in this phase only online workflows are supported for viewing existing images . It is not possible to download and view existing images for offline use, however new images can still be added when offline.
Future phases will expand the functionality to include updating and deleting image attachments, and then move on to supporting other Survey123 attachment types (file, image with signature appearance, and audio), as well as offline workflows."