Occasional Contributor III
Mark as New

Bookmark

Subscribe

Mute
Our users are experiencing issues with the geoshape tool in Survey123. We have multiple surveys (all built in Connect) that use geoshape questions. The method is set to vertex.
When users draw a polygon on the map interface, they experience the following issues when using the windows desktop field app (tested in versions 3.12.274 and 3.12.277) (but the same issues are also seen when testing in Connect 3.12.232):
If moving the map, the polygon moves out of sync with the basemap (rather than being fixed to the basemap it 'floats')
If saving their polygon drawing (by clicking the tick button), the polygon shown in the form is in the wrong place (e.g., moving southwest of the correct position).
After submission, when the polygons are shown either in an ArcGIS Online webmap, or in ArcGIS Pro, polygons can appear in the wrong locations (as described above), and may appear bigger or smaller than the area traced against the basemap. Despite this, the area calculations appear to be correct based on testing so far (i.e., an area calculation in the form matches the area of the submitted polygon shown in ArcGIS Pro).
These issues appear to occur regardless of basemap. Is this a known bug?

Examples below:
Fig 1. Original polygon drawing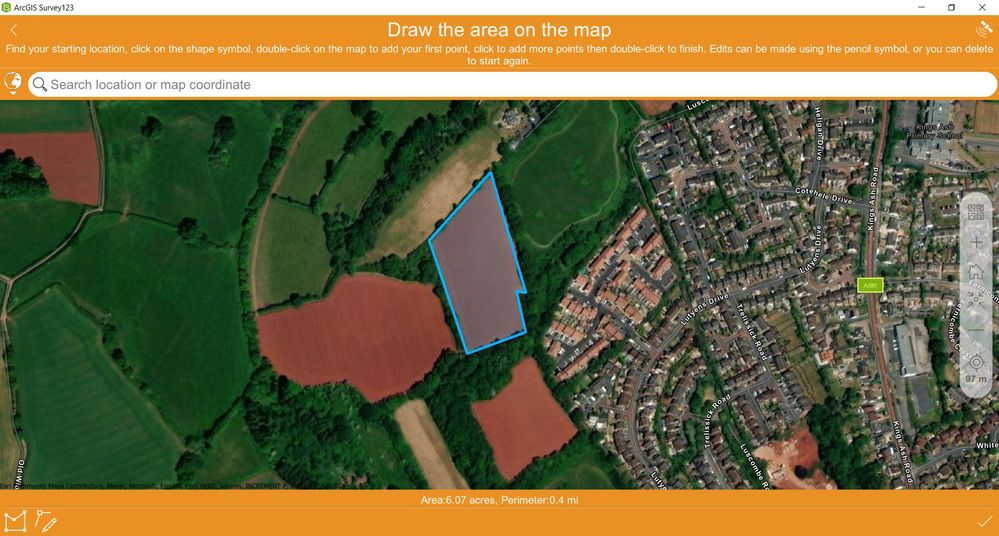 Original geoshape drawing
Fig 2. Polygon has 'drifted'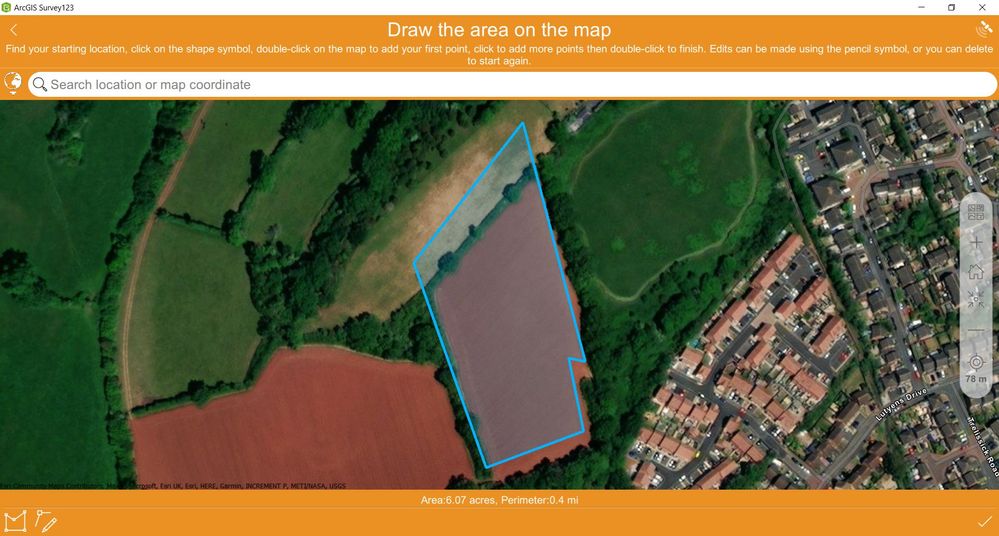 Polygon has moved (in map/drawing mode)
Fig. 3. Polygon has drifted (shown in form view)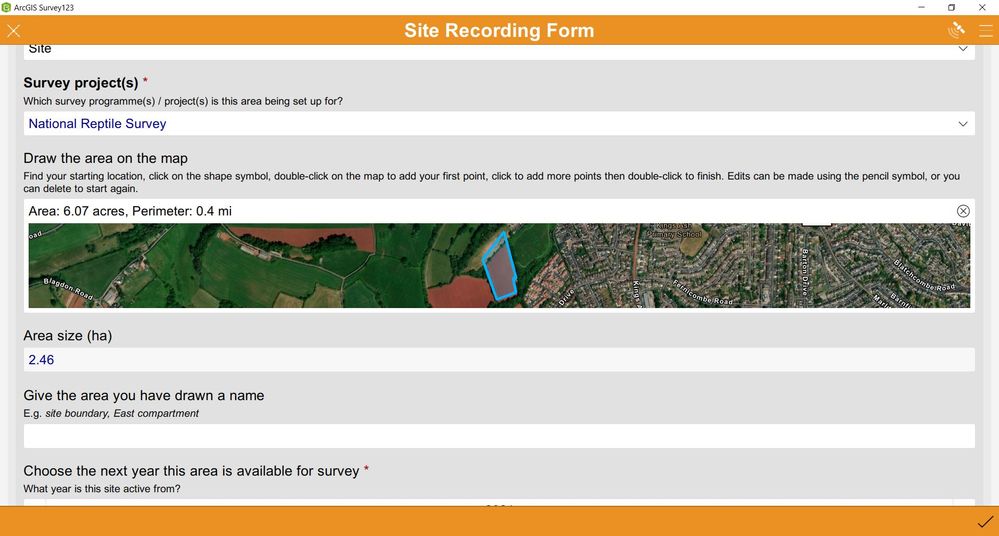 Polygon has moved (in form view)

Software details:
Tested on a laptop running Windows 10 with version 3.12.274 of the x64 Survey123 Field App, and again with version 3.12.277 of the x64 install. Another colleague has also tested with 3.12.277 and has the same issues.
Also tested on a Samsung A71 running Android 11 and version 3.12.277 of the Survey123 Field App. - doesn't appear to have the same issues. Possibly limited to the x64 version of the app?
8 Replies