Occasional Contributor
Mark as New

Bookmark

Subscribe

Mute
We are using portals. I made a Survey123 form using the pull data function to pull HR data from the HR service. When new users tried to use the form, the pull data doesn't work while the existing users can pull data. So I made a form without pulling data, and they can submit data. So it looks like the portal connection is working.
Today I tried to test the user's Survey123 with the test portal, then realized I can't add the test portal to the user's Survey123. When I add the test portal, the portal name should be "Test Portal" but in his Survey123, it's "ArcGIS Enterprise (https://.....the test portal URL...), and when I tried to sign in to the test portal, it leads to ArcGIS Online login.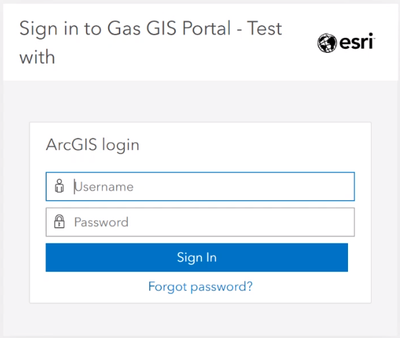 Are these two separate problems? Or the forms can't pull data because of the portal connection?
1 Solution

Not applicable
Mark as New

Bookmark

Subscribe

Mute
Hi @YukoYokozawa,
Are you sure those users who can access the production portal, also have access to the test portal? Is it possible those new users were only added to production and not test environment?
As for the JS function, are the users online, signed in, and from the same org? Do you add any users from another org via sharing groups? For JS functions to work, the user must be signed in and online (if you are using online resources to other services) and be from the same org the survey was published to.
Regards,
Phil.
5 Replies