New Contributor
Mark as New

Bookmark

Subscribe

Mute
So I'm quite new to making surveys, but have managed to put one together in Survey123 connect. The only problem I have right now is designing it. I've looked everywhere for how I can change the background to an image (or at least change the color of it) but I can't find anything at all.

I've seen the previous posts from last year about changing the color in <surveyname>.info, but it doesn't work for me. I still have that awful blue/green-ish color.
So is there another way for me to change it or is it just not possible to do at the moment?
Thanks
1 Solution

Not applicable
Mark as New

Bookmark

Subscribe

Mute
Hi Mathilda,
Are you referring to the web page background color/image when viewing the survey in the web app in a browser? Or are you referring to the survey content background and changing the color/image?
It is not currently possible to set the web page background color/image from Connect, as Connect and the Field App do not support such a property, it is not visible from within the Field App on any device. However it is possible to set the background color/image that is used as the survey content background (within the boundary of the survey), from Connect. If you open a survey in the web app that was published with Connect you will get the default settings for the web page background.
We have an open enhancement request to support modifying the Appearance settings on the Survey123 website in web designer for surveys created from Connect, currently this only is available for surveys created from web designer that do not get republished from Connect. If you want to set the webpage background color or image, you need to create the survey in web designer, set the required Appearance settings, then open the survey in Connect to do more advanced configuration, and then re-publish again. The Appearance settings originally set in web designer we remain in place and be honoured when you open in the web app. However currently you will not be able to edit them again in web designer.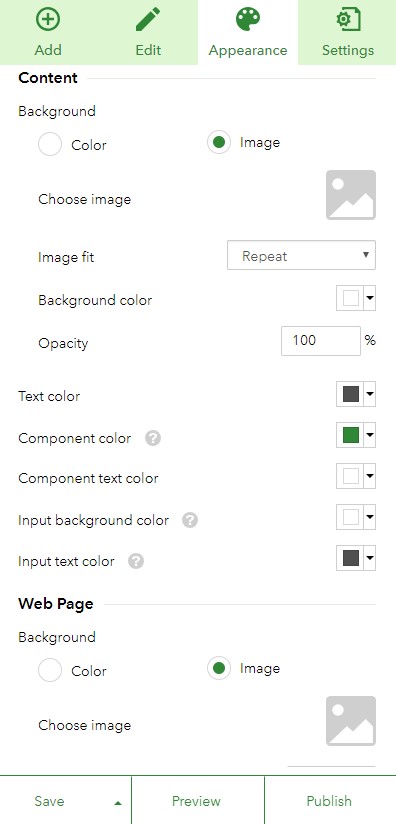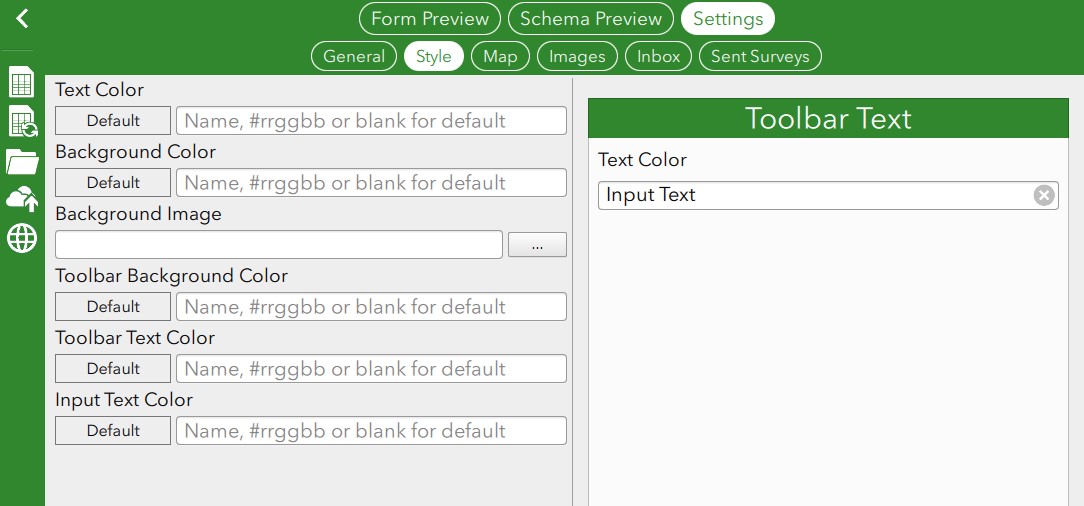 Hope this helps.
Phil.
4 Replies