Mark as New

Mark as Read

Bookmark

Subscribe

Email to a Friend
The Survey123 Early Adopter Community (EAC) helps you access the latest Beta builds of the software. You can sign in with your existing Esri account and gain access to software downloads, documentation on upcoming features and discussion forums.
The Early Adopter Community is critical to Survey123. It allows the development team to share with you early access to the software for user testing and feedback. This feedback is used to refine new features and fixes before they are made available under general release. EAC offers you a great opportunity to try out your own surveys and workflows with the Beta software and anticipate any issues that may arise in upcoming releases.
We have just updated EAC with new Beta versions of Survey123. Below is a list of some of the Beta features and when we estimate they will be available.
As a general rule, we prefer feedback regarding our Beta releases through the Early Adopter Community Forums. We like to keep discussions in GeoNet for the released version of the software. Keeping things separate avoids potential confusion.
Survey123 Feature Reports (PDF, Previews and Merged Reports)
We released Survey123 Feature Report capabilities back in July 2019. EAC will give you access to the Beta builds of the Survey123 website, which include new options to:
Generate outputs in PDF format. We want to make sure this works well with your existing report templates and that you do not have any issues with fonts once you open the PDF on your computer.
Preview Report designs, so you can put together your report templates without incurring ArcGIS Online credit costs. The output preview documents will be always generated in PDF format and include a watermark.
Merge multiple reports in a single file. This new option is available when you want to generate report files in bulk. When chosen, all your feature reports will be combined into a single PDF or docx output file.
Please note that when generating reports (other than previews) through the Early Adopter Community your account will be charged with credits. Use the preview option if you do not want to be charged.
You can try out all of the above through survey123beta.arcgis.com. When testing the new PDF and report preview capabilities, please report your findings (positive and negative) in the new Survey123 website forum in the EAC website. We are targeting late January 2020 for the release of both of these features.
Survey123 Field App (Survey update notifications and more)
Through the Early Adopter Community website you can access Beta builds of the Survey123 field app for iOS, Android, Windows, MacOS and Linux. The Beta build of the Survey123 field app cannot run on the same device as the released version, so you will need extra hardware to test it or remove the released version from the device first.
The latest Beta builds available include support for:
Survey update notifications. This work is inspired by our most popular Survey123 Geonet Idea: Notify users a Survey123 form has been updated. This will facilitate having field users more easily refresh their surveys if new updates are available in ArcGIS Online or Enterprise. This feature is planned to be made available in late February or early March 2020.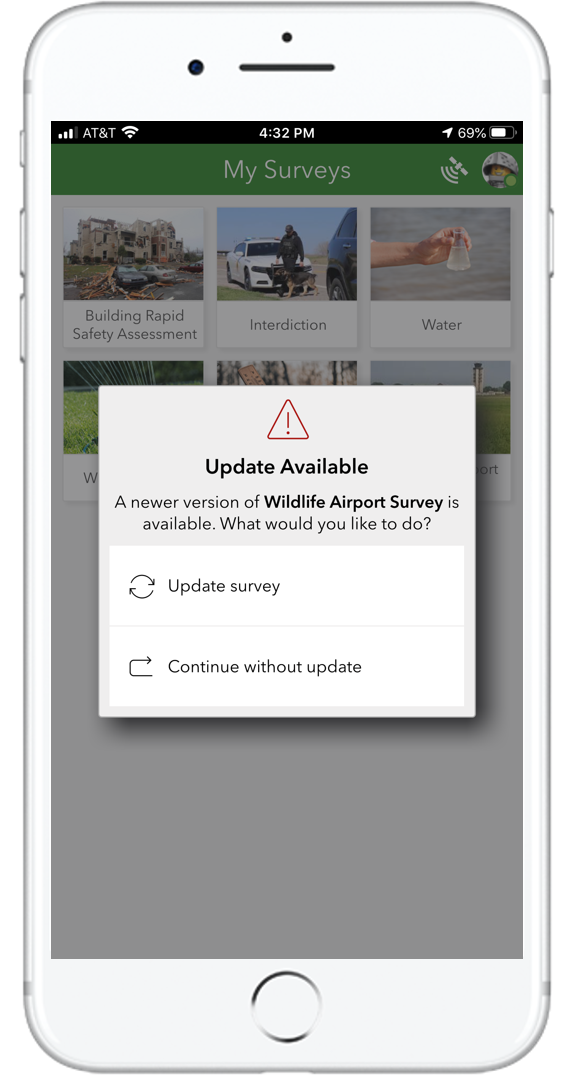 No more random log outs. This is a fix to an issue some of you have reported where field users would get randomly log out, forcing users to have to type their user credentials again. The fix to this problem is now included with the latest Beta builds.
There are also a number of additional features available for testing. Information about the specific bug fixes addressed in each Beta update and new features are detailed in the Announcements section of the EAC website.
The Beta builds of the Survey123 field app are also useful for you to test your existing surveys. As much as we do our best to ensure backwards compatibility with older versions, your own testing can help highlight issues we may never find on our own.
6 Comments
You must be a registered user to add a comment. If you've already registered, sign in. Otherwise, register and sign in.