New Contributor II
Mark as New

Bookmark

Subscribe

Mute
Webmaps included in a sidecar disappears after sometime however embedded links to a classic swipe storymap does not disappear.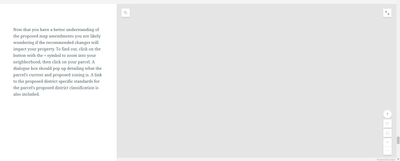 2 Solutions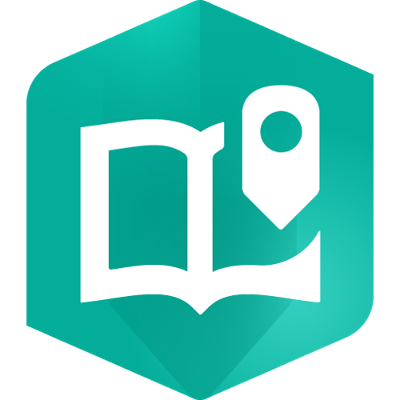 by
OwenGeo

Esri Notable Contributor
Mark as New

Bookmark

Subscribe

Mute
@KenBernard -- I took a closer look, and noticed you are using different web maps in every section of the story...even though all your maps have essentially the same layers in them.
When you add a web map to a story map you have the ability to alter its extent and visible layers. You can configure these aspects of the map differently each time you add the map.
This means you can add the same web map to many different places in your story. Doing this will greatly reduce the number of resources needed, and the story should work as expected. This will also improve the experience in another way: instead of the page going blank and a completely new map loading for each slide in your sidecar, the map will smoothly pan to each new location and fade in/out any layers with nice transition effects.
So, instead of creating a set of web maps and using a different one in each place in your story, just have one web map that has all the layers you need and add that same web map throughout the story. Each time you add the map to the story, use the map designer to configure the view for the map as it appears at that point in the story.
To recap:
Create one web map with all the layers you need for each map view in your story
Add a sidecar and add the web map from step 1 to the media panel of the first slide
Click the pencil and configure the map's extent and visible layers in the map designer
Add a new slide and add the same web map to its media panel (or, as a shortcut, just duplicate the slide)
On the new slide, click the pencil and configure the map
Rinse and repeat as needed...
Let me know if this makes sense or if you have any more questions.
Owen Evans
Lead Product Engineer | StoryMaps

New Contributor II
Mark as New

Bookmark

Subscribe

Mute
Repurposing the same map and just turning un-needed layers off for each section worked great. I'm no longer experiencing any lag and the maps load each time on all of the PCs/browsers/devices I've tried it on.
Thank you for your quick suggestions.
9 Replies