Not applicable
Mark as New

Bookmark

Subscribe

Mute
There are two things going on here,
Some story maps I am able to change the color of text in the credit section when editing and sometimes I am not.
Once it is published the coloring is no longer applied.
Here in one story map I can change the coloring while editing,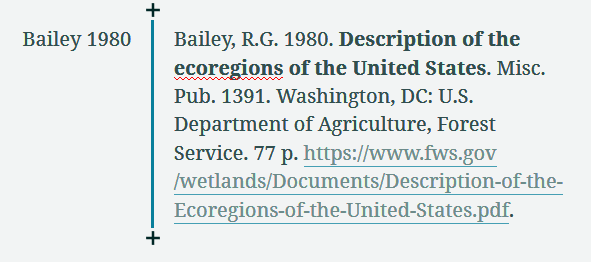 ->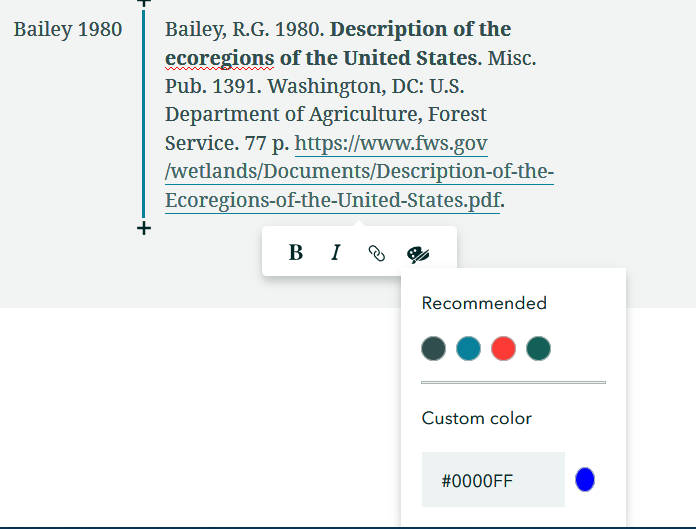 and I get,

But in another story map I made it does not change. Same workflow,

->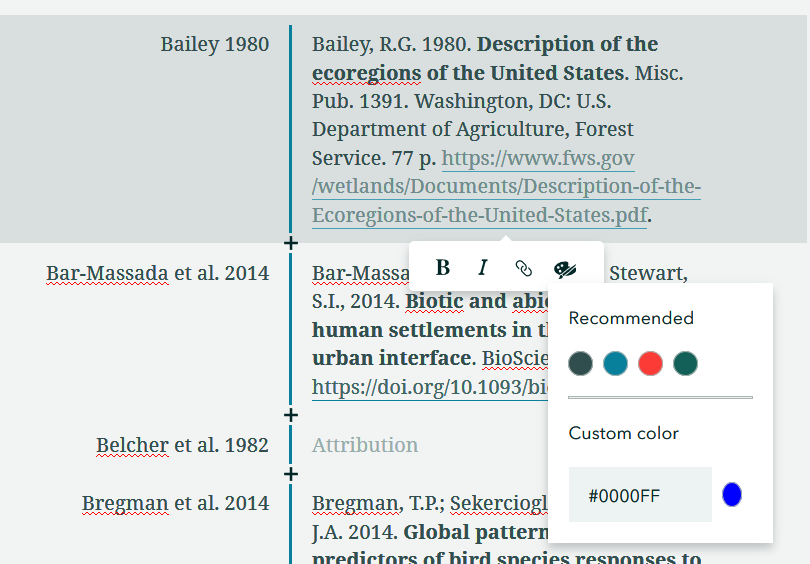 but it reverts back to the original color,

Either way, once I hit publish my coloring goes away. The ability to more easily distinguish links from text is important to us so users with poor eyesight can differentiate by color.
Attached are two videos showing what I mean live. If you also notice in the video if I the link again and try to apply coloring you'll see it is already applied. Also provided are two links to see what I mean.
One other thing unrelated I want to point out is having to manually scroll to see blocks and options. If you notice in the videos once I get to the bottom of the screen if I try to open options if I have to manually scroll down so all the options are in view. If possible, can you make it so that when in edit mode that screen will automatically scroll to fit all options. Watch the video and it'll make sense.
1 Solution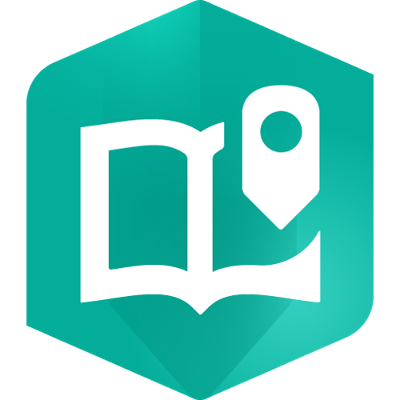 by
OwenGeo

Esri Notable Contributor
Mark as New

Bookmark

Subscribe

Mute
Bryan -- thanks for reporting these. We're aware of both of those issues with the credits and have fixed them in our dev environment. They'll be addressed in an update coming later next month.
We're also in the process of swapping out the underlying tech we use for tooltips and popup menus since it has some inconsistencies we've not been happy with. We hope to address the scrolling issue you mentioned as part of that work.
Owen Evans
Lead Product Engineer | StoryMaps
8 Replies