Occasional Contributor
Mark as New

Bookmark

Subscribe

Mute
I am looking for a way to create a tool which will set up customized fields for editor tracking. However only thing I found is in TableDefinition, which has methods to get editor tracking fields. There are no methods which set the editor tracking fields.
I'd like to confirm that there is no object in SDK which are able to do this.
thanks./
1 Solution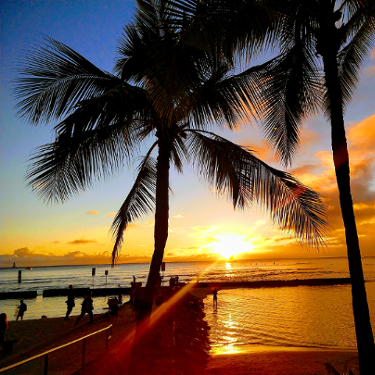 by
Wolf

Esri Regular Contributor
Mark as New

Bookmark

Subscribe

Mute
Here is the tool in code. To try this out take the code snippet and replace the OnClick method of a 'test' button in your test add-in. Then change the fcName variable to match a feature class or feature dataset in your data.
protected override async void OnClick()
{
try
{
	var fcName = $@"TestDataset";	// use either a feature class or a feature dataset

	var createdBy = "CreatedBy";
	var createdOn = "CreatedOn";
	var modifiedBy = "ModifiedBy";
	var modifiedOn = "ModifiedOn";


	// use the default geodatabase							
	var gdbPath = CoreModule.CurrentProject.DefaultGeodatabasePath;
	var fcFullSpec = System.IO.Path.Combine(gdbPath, fcName);

	List<object> arguments = new List<object>
				{
					fcFullSpec,		// Input dataset
					createdBy,		// Creator Field
					createdOn, 		// Creation Date Field
					modifiedBy,		// Last Editor Field
					modifiedOn,		// Last Edit Date Field
					true			// Add fields
				};
	var r = await Geoprocessing.ExecuteToolAsync("EnableEditorTracking_management", Geoprocessing.MakeValueArray(arguments.ToArray()));
	if (r.IsFailed)
	{
		MessageBox.Show($@"ExecuteToolAsync failed {string.Join(Environment.NewLine, r.ErrorMessages.Select(e => e.Text).ToArray())}");
	}
	MessageBox.Show ($@"{fcName} Enabled for Editor Tracking: {r.ReturnValue}");
}
catch (Exception ex)
{
	MessageBox.Show($@"Exception: {ex}");
}
}
I used this snippet to turn this empty feature class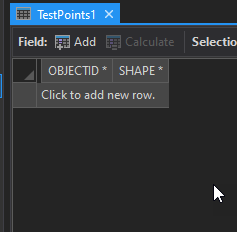 into this edit tracking enabled version:

Then i did the same for a feature dataset: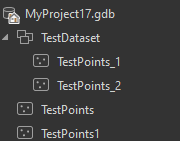 and this enabled all feature classes in my feature dataset:

7 Replies