Occasional Contributor
Mark as New

Bookmark

Subscribe

Mute
I have a button on a proWindow that is attempting to flash a feature on the map. I use ShowDialog to show the proWindow which freezes the application so the user can interact with the window. When the button is clicked on the proWindow, the application just freezes and the feature is not flashed. I have attached the code that shows the implementation of the button that should flash the feature in the view model.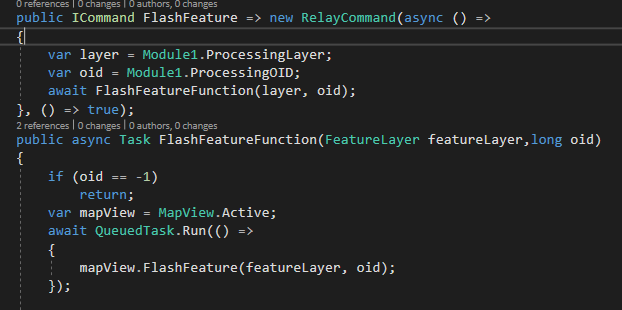 The code below is how I am instantiating the proWindow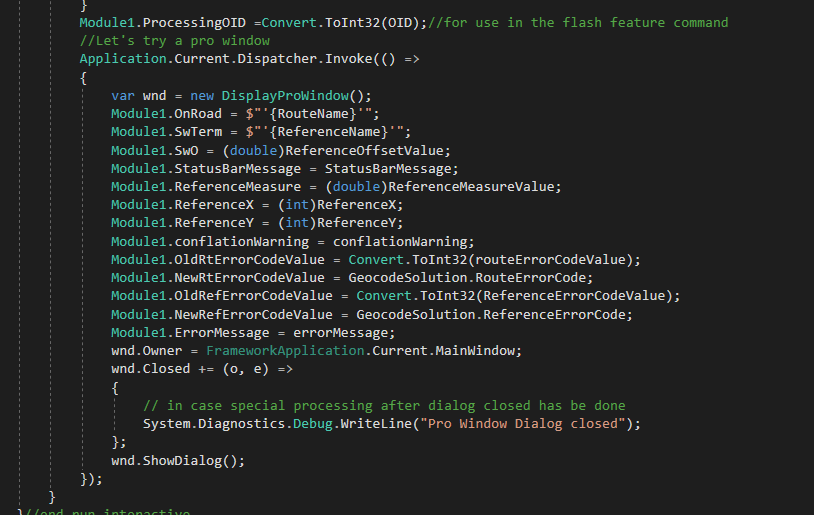 1 Solution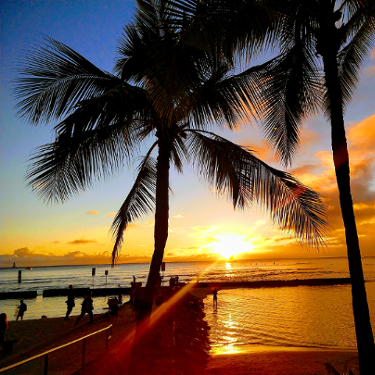 by
Wolf

Esri Regular Contributor
Mark as New

Bookmark

Subscribe

Mute
Ok, that makes sense now. Yes, this will be a problem. Besides running your work on an asynchronous thread, QueuedTask.Run is also used to manage the ArcGIS Pro state, meaning that tasks like drawing, selection, geometry, and apparently cursor operations are 'serialized' and executed in a certain sequence. So if you execute a modal dialog from within such an operation you in effect 'block' the next QueuedTask.Run task, which in your case is the flashing of the geometry from within your dialog. You can bring up the ArcGIS Pro Diagnostic Monitor using the (Alt + Ctrl + M keys from within ArcGIS Pro) to view the health of ArcGIS Pro's threads.
In order to get this to work properly you have to change your workflow a bit. In your rowcursor you have to fill a collection of object ids, geometries (make sure to clone), etc. (collect whatever you need for your business logic) and once the collection is complete (you are done with queuedtask.run and back on the UI thread) you can then use that collection to process your records one by one. Flashing of geometries, updating of records, etc. should work unhindered. I have used this in the past especially for bulk updates or deletes.
5 Replies