Occasional Contributor
Mark as New

Bookmark

Subscribe

Mute

Email to a Friend
I currently have a feature layer with 400+ items (lines drawn on a world map representing submarine telecommunications cables around the world) and I need to spit out a map for each individual line on an 8.5" x 11" page. The selected cable line itself and all the respective labeling also need to fit within specific margins on the page to account for things like title and status bars.
My current layout looks like this: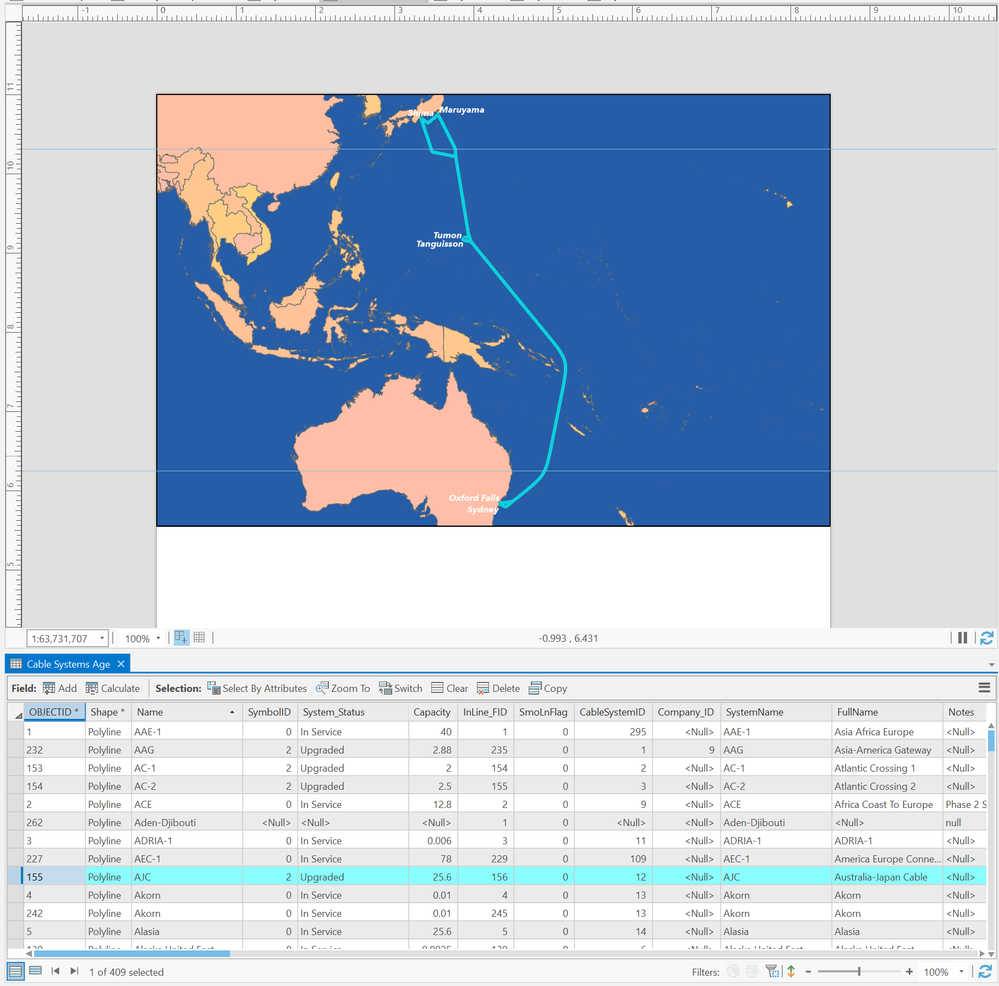 I need the selected element to be framed within the guide lines, but the map frame needs to take up the currently indicated space. The final map output (with the information added for the publication) looks like this: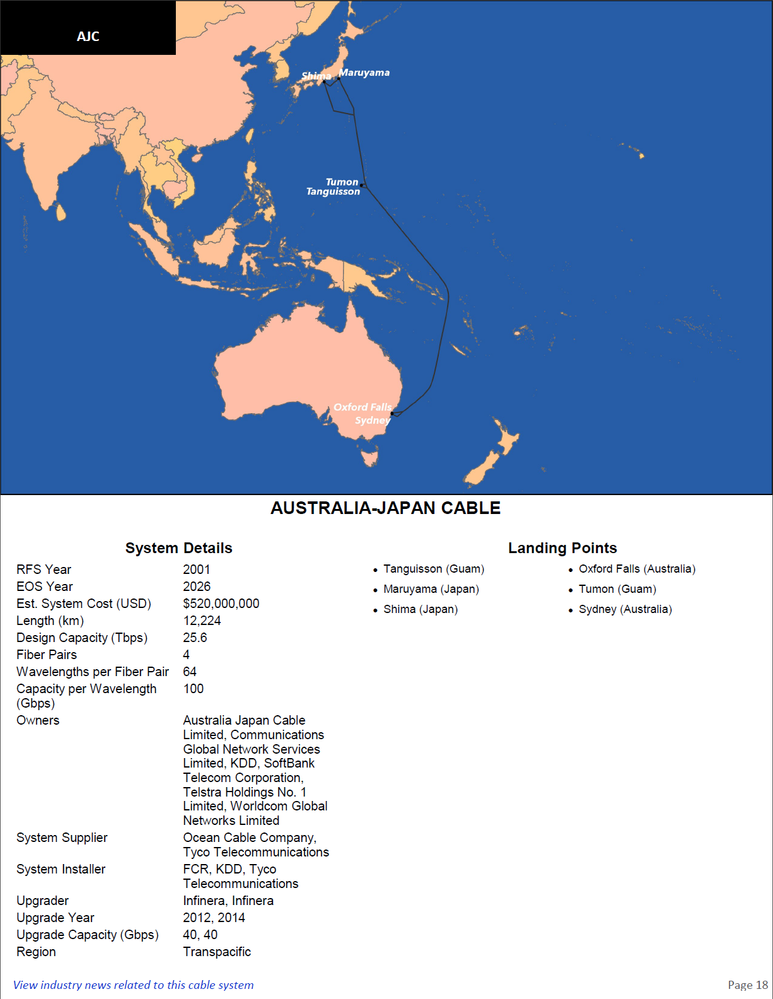 Eventually I would like to automate this entire process but for now I would like to speed up the map portion by setting a "Zoom to Selected" constraint within the layout guides. Is this possible?
1 Solution

Occasional Contributor
Mark as New

Bookmark

Subscribe

Mute

Email to a Friend
Update: You actually might just try "Best Fit Extent" when making your map series. Create a spatial map series—ArcGIS Pro | Documentation
If it were me, I would try adding a calculated field called "Zoom" or "Scale Field" for the items/lines and I would do a calculation based on the length of the line, the size of the map frame, and roundup to nearest 1000 or something to make it a round number. Then I would just use Map Series for the layout that is based on the lines, and for Map Extent, I would "Use Scale from Field" and point to your calculated field. It might get a little funky if lines are on angles rather than north south since the zoom is based on length alone, but might get you close. Once you have it, you can scan through the map series and manually edit the attribute table to change Zoom or Scale Field to what you think looks good and rerun the map series on the updated field.
Cheers,
Justin
16 Replies